Marble Falls Capital Improvement Plan committee debates park's cost in $68M projects list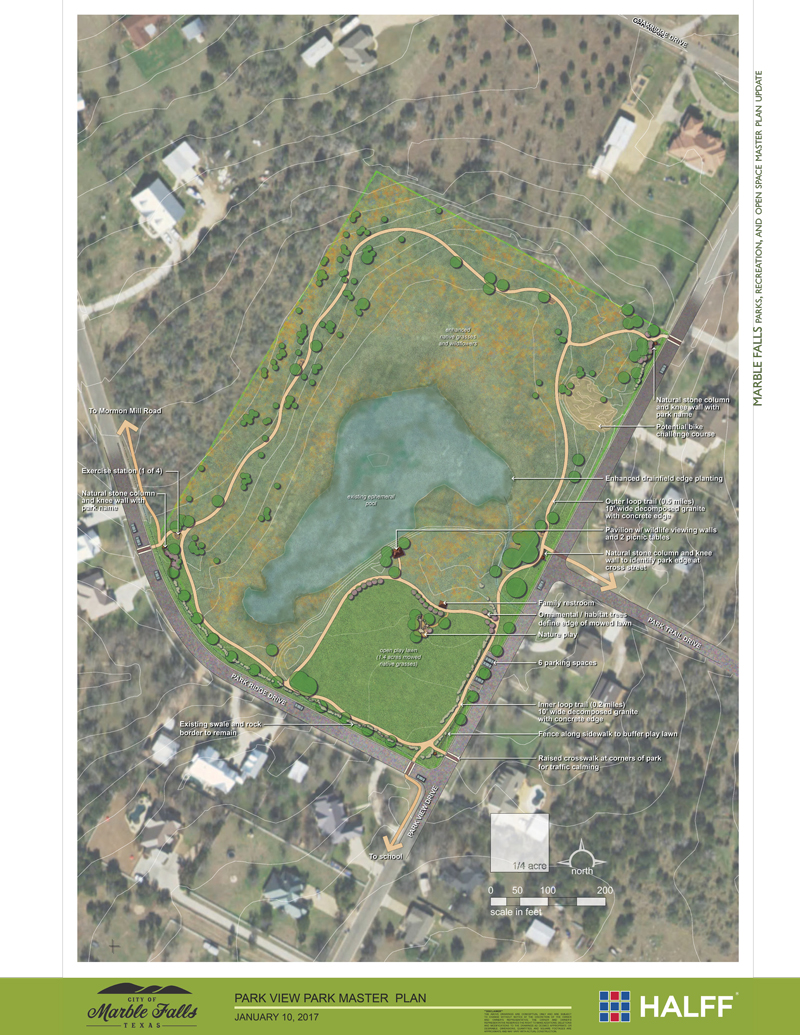 STAFF WRITER JARED FIELDS
MARBLE FALLS — With more than $68 million in planned projects over the next five years to recommend to City Council, the Marble Falls Capital Improvement Plan Committee debated just one item Aug. 23.
Work on Park View Park is projected for the upcoming year. The plan is to create a park out of a 10-acre lot owned by the city. A proposed budget of $550,000 for total work seemed too much for the committee.
One member, Jason Coleman, didn't disagree with the work, just the dollar amount. Others agreed with him.
"I can't condone that expensive of an item," he said.
So the committee's action item was to recommend the five-year plan as presented, except with Park View Park having a budget of $250,000.
The Capital Improvement Plan will be presented to City Council at their second September meeting for final decisions.
The 2018-19 fiscal year includes almost $10 million in projects split among utilities, streets, parks, and facilities. Those projects include a proposed parking garage and Phase 1A of the parks plan for work near Lakeside Park. The Park View Park item is included, as is money for design work to be done for a potential new City Hall.
Larger projects from the plan are below.
Utilities
New wastewater treatment plant: $11 million in 2020-21

Rocky Road water line: $2.17 million in 2021-22
Streets
Nature Heights Drive (to serve as a new road connecting U.S. 281 to Mormon Mill Road): $2.6 million in 2021-22

Seven other street improvement projects in total of $2,951,000 from 2018-2023. Page 16 of the plan.
Parks
Downtown parks Phase 1A: $3,053,710 in 2018-19

Downtown parks Phase 1B: $6,249,331 in 2019-20

Sport fields/park: $1 million in 2020-21

Downtown parks Phase 1C: $5,443,776 in 2021-22
Facilities
Downtown parking garage: $4.5 million in 2018-19

City Hall building: $4,040,000 in 2021-22

New south fire station: $3,074,600 in 2021-22