Rock crusher opponents, advocates clash on danger of crystalline silica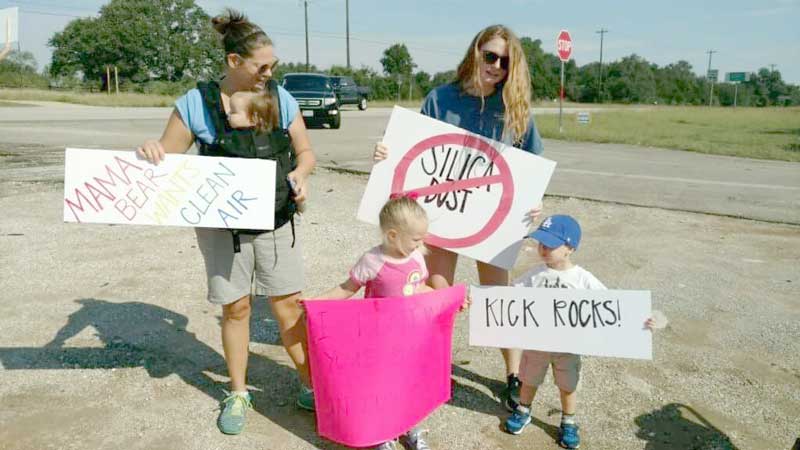 STAFF WRITER CONNIE SWINNEY
AUSTIN — Opponents of two rock crusher permits in Burnet County have raised concerns about air quality connected to a substance called crystalline silica, but industry advocates scoff at their claims, saying the science does not support fears about pollution.
"We have way more than enough quarries," said Grant Dean, a construction company owner and co-organizer of the newly created Highland Lakes Clean Air group.
The group formed to try to derail plans of rock crusher operations by Austin-based Asphalt Inc. and local mining company Collier Materials Inc.
"(The mining industry have) all been kicked out of Travis County, Austin, and Bee Cave, so instead of being around there, they're coming here and inundating us with the toxic dust," Dean said.
As many as a half-dozen mines and rock crushing facilities as well as several concrete-based plants currently operate in Burnet County.
Dean and his group contend the substance crystalline silica is "polluting" the air and causing a health risk due to the growing mining-based industry.
"This is dolomite. It's not just limestone. It runs in veins (or strata) in the (mined) rock," said Dean of the land where Asphalt Inc. is attempting to operate. "There'll be up to five percent of crystalline silica in the dust that is released.
"Crystalline silica is a definite proven carcinogen causing lung cancer," he added.
According to the National Cancer Institute, crystalline silica is an abundant natural material found in stone, soil, and sand as well as concrete, brick, and mortar. Crystalline silica from quarry is "respirable," meaning people can breath it in. When inhaled, according to the NCI, the particles can penetrate deep into a person's lungs.
On the other side of the debate, mining advocates say fears about the quartz-based substance lack a "fact-based argument."
"They're not mining quartz," said Rich Szecsy, a civil engineer and spokesman with Texas Aggregate and Concrete Association.
"They're mining limestone. Limestone is calcium carbonate in which silica is a very low percentage," Szecsy said. "The threat that they're alleging is at a greater degree when you're mining silica sand."
Szecsy added that such issues plague those who mine materials like sand in places such as West Texas or those who work closely with quartz-based products such as tile cutters.
"That person has a greater risk of silica exposure than someone living in a community surrounding a limestone quarry," he said.
Due to oversight by state entities — the Texas Commission on Environmental Quality, Lower Colorado River Authority, and Texas Department of Transportation — the mining industry monitors, reports, and corrects any potential issues associated with materials.
"Compliance with the permits is part of being good stewards of the environment," Szecsy said.
The clean air group believes the industry lacks oversight.
"They're taking advantage of our small-town communities, destroying the land, the wildlife, and our health," Dean said.
The Highland Lakes Clean Air group has scheduled a second weekend of protests Oct. 7-8 at the intersection of U.S. 281 and CR 403, a proposed entryway for the Asphalt Inc. project.
The company is awaiting word from TCEQ on an air quality permit to operate a rock crushing facility on the site.