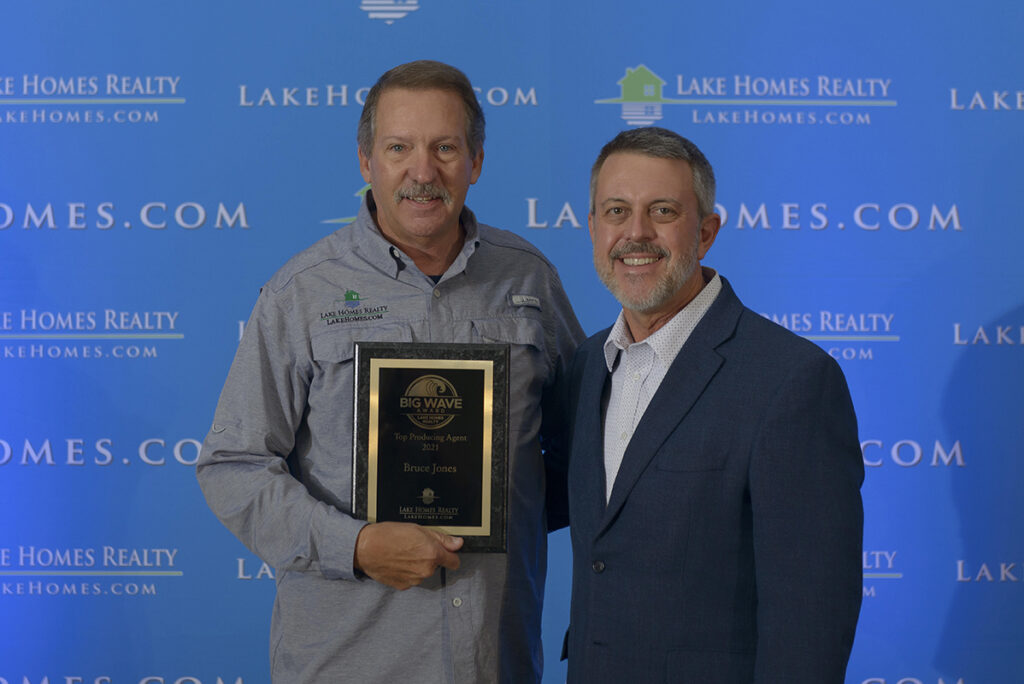 Highland Lakes Realtor Bruce Jones received the Big Wave Award from Lake Homes Realty during the company's ninth annual agent summit, which took place Oct. 4-6 in Birmingham, Alabama.
The award is given to Lake Homes Realty agents who facilitate transactions that amount to between $10 million and $25 million with 40 or more transition sides with a total transaction volume of $6 million or more between Sept. 1, 2021, and Aug. 31, 2022. 
"Agents like Bruce are why Lake Homes Realty is one of the fastest-growing companies in the country," said Glenn S. Phillips, CEO of Lake Homes Realty, in a written statement.
Lake Homes Realty is a nationwide brokerage firm based in Alabama that focuses on lakefront property sales in 35 states.
"(The award) means a lot," Jones told DailyTrib.com. "I love my job. I love to sell the lake lifestyle. I live here on LBJ. It's gorgeous, there's a lot to do, it's pretty, the people are real friendly."