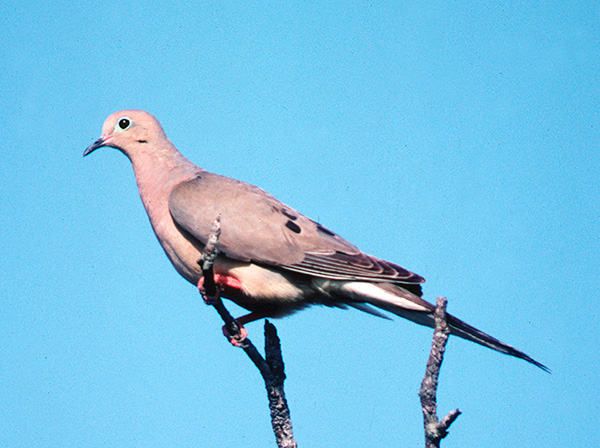 DANIEL CLIFTON • PICAYUNE EDITOR
MARBLE FALLS — If you're a dove hunter and stashed your shotgun away a few months ago, you might want to get it back out. Starting Dec. 19, the Texas Parks and Wildlife Department is opening the second season for these darting birds.
Hunters in the Central Zone, which includes Burnet and Llano counties, can head to the field Dec. 19 through Jan. 7, 2015, for another shot at dove. It's not near as big a draw as the initial season that ran Sept. 1-Oct. 20, but officials say this second season offers a bounty of benefits.
"When we look at our second season, we see that about five percent of the doves harvested are taken during it," said Shaun Oldenburger, the TPWD dove and crane program leader. Initially that might sound as if there just aren't many birds flying, but Oldenburger explained that low percentage really has nothing to do with the doves but the hunters.
"Most dove hunting takes place the first couple weekends of the first season, and then hunters usually begin moving on to other things like duck hunting or deer hunting," he said. "So the fact is very few hunters take advantage of this second season."
For those hunters who do, it can mean having fields to themselves.
"Especially those who hunt on public lands, you won't have 50 other cars and trucks pulling up," Oldenburger said.
As for the doves, they're there.
"I was out at my dove lease not long ago, and there were 2,000 to 3,000 doves on my lease," he said. "They're just stacked up out there."
While the number of birds flocking south from the winter weather have dwindled, it's probably because they're already here. During the first season after those first few weekends, the birds basically redistributed due to some of the hunting pressure. Now, with an influx of more birds in late October and November and the hunting pressure a thing of the past, the doves have settled in a bit and aren't nearly as spooked.
"There are excellent opportunities in the second season for hunters who get out there," Oldenburger said.
One question some hunters might ask is where to set up for these winter doves. In the late fall with sunflowers blooming and other plants beckoning doves, the main strategy included sitting among the yellow flowers as the birds flew in or taking up a spot between a field and a water source and picking off doves as they flew between the two spots.
But just because the sunflowers are gone or picked over doesn't mean doves aren't looking for something to eat. In fact, Oldenburger said there are plenty of grains still in the fields for the doves.
"Last year, we opened up several doves during the second season, and they were full of croton," he said. Croton is a grain that grows wild in Texas and serves as a major food source for doves. But Oldenburger noted that there are still many other types of grains available, especially with recent rains.
"Another good place to look is in places where there has been a controlled burn recently," he added. "There's still a lot of seeds on the ground. You just have to find a good place, but when you do, you shouldn't have too much of a problem spotting doves."
So the doves are out there, the only question is, "Are you?"
Go to tpwd.texas.gov for more information.
daniel@thepicayune.com