Burnet County investigators charge 21-year-old man with double murder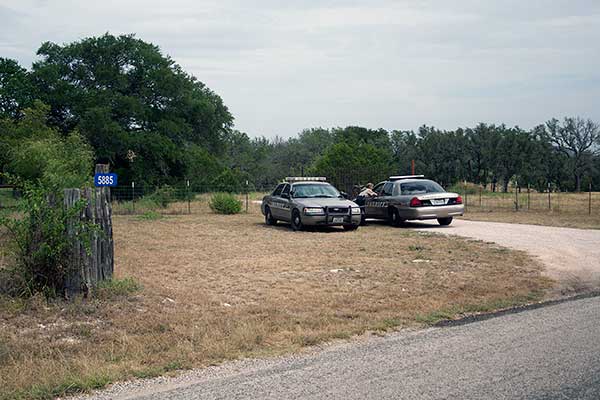 FROM STAFF REPORTS
BURNET — A 21-year-old man was charged with murder after Burnet County deputy investigators found the bodies of two men at a residence in the 5800 block of CR 340.
Authorities booked Garrett James Ballard into the Burnet County Jail on a charge of capital murder of multiple persons in regards to the alleged shooting of two individuals. Burnet County deputies responded to the residence at 6:16 a.m. Aug. 19 for a welfare concern call.
Once on the scene, however, the deputies found two dead men — Elijah Adam Benson and Travis Leslie Fox — at the residence. Burnet County Sheriff W.T. Smith said both victims had been shot with at least one man shot multiple times.
The bodies were found outside the residence — one at the bottom of some stairs and the other near a vehicle.
Smith said investigators also recovered a rifle they believe was used in the shooting. The sheriff said he didn't know the motive behind the alleged murder at this time, but the investigation is still under way.
Texas Rangers and members of the Texas Department of Public Safety Crime Scene Unit along with the 424th/33rd District Attorney's Office are assisting with the investigation.
editor@thepicayune.com