OBITUARY: James 'Jimmy' Earl Warren, 51, of Kingsland dies Jan. 6, 2014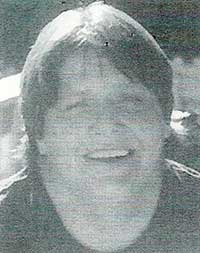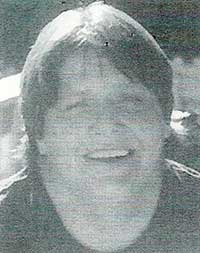 James "Jimmy" Earl Warren, 51, of Kingsland, Texas, left this world to join his family of angels on Jan. 6, 2014. Jimmy was born in Dallas on Jan. 16, 1962, to Bobby Don and Barbara Ann (Hawthorne) Warren.
Jimmy attended Sunset High School in Dallas before joining the U.S. Navy. He later obtained CAD and accounting degrees from Richland Colleges in Dallas. He was a skilled craftsman, who worked in most aspects of construction throughout his life.
James married Lillie Dockery on Sept. 2, 1983, in Grand Prairie. Just nine days later — the day that he referred to as the happiest of his life — his pride and joy, Crystal Ann Warren, was born. The family spent several years together in the Dallas area before a three-year stint in California. He made his way back to Texas as quickly as he could, and, upon crossing the line into his home state, he pulled the car over to kiss the ground.
While in California, the couple met lifelong friends, who eventually introduced Jimmy to the Texas Hill Country, with which he fell in love and made his home. Other than the short time spent in California, Jimmy was a lifelong Texan and very proud to be from the "best state in the nation."
Jimmy loved nothing more than spending time with his family, most to whom he gave creative nicknames. He held very high expectations for those closest to him. He was an avid reader, especially of history and true-crime stories. He enjoyed spending time on the lake, arguing politics with anyone who would participate and watching football — Texas A&M and the Dallas Cowboys being his favorite teams. In his early years, Jimmy played the guitar and would play while his daughter, Crissy, sang. He collected records and was a big fan of country, classic rock and blues music.
Jimmy is survived by his daughter, Crystal Hays, son-in-law, Justin Hays, and grandchildren, Ciara and Gavin Hays, all of Kingsland; stepfather, Woody Winkles of Irving; sisters, Vicki Warren of Terrell and Paula Warren of Fort Worth; several nieces and nephews and a host of friends.
James was preceded in death by his parents, Bobby Don Warren and Barbara Ann Winkles; and brothers, Jerry Warren and Robert Warren.
A celebration of life service is 2 p.m. Jan. 18 at Waldrope-Hatfield-Hawthorne Funeral Home, 900 Industrial Blvd in Kingsland, (325) 388-6767.
Email whhfuneral1@verizon.net with condolences.