OBITUARY: Kathleen D. Steitle, 92, of Kingsland dies Nov. 15, 2013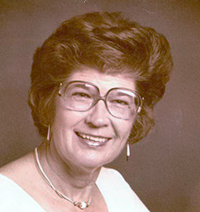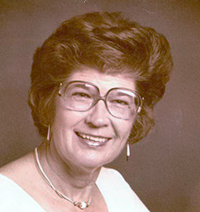 Kathleen D. "Pud" "KJ" Steitle, 92, of Kingsland passed away Nov. 15, 2013. She was born to Paul Albert and Adele (Love) Dunlop on Jan. 22, 1921, in Lamesa, Texas.
Mrs. Steitle grew up on a farm and enjoyed horseback riding. She proudly served her country in the U.S. Navy during World War II. She was a member of Calvary Hill Church in Kingsland.
She married Raymond Steitle, who preceded her in death.
She loved to fish and was an avid ceramic painter and a cook, enjoyed sewing, and was a huge Willie Nelson fan.
Most of all, she was a loving mother and grandmother and will be missed by those she touched.
She is survived by her son, Joe Johnson of Kingsland; grandchildren, Denise Ivey and husband Jimmy of Kingsland, Shannon Mills and Bradlee of Kingsland, Michael Johnson of San Antonio, Frosty Faquhar and husband Henry of Kingsland, Vernon Denson of Kingsland and Heather Denson of Kingsland; great-grandchildren, Robert Ivey, Jamie Ivey, DJ Dinscore, Chelcea Joe Dinscore and Graidee Mills, all of Kingsland, Aaron Moss and Reagan Moss, both of Llano, and Arrianna Dinscore and Patience Dinscore, both of Kingsland.
A funeral service is 2 p.m. Nov. 17 at Putnam Funeral Home, 145 Texas Ave. in Kingsland, (325) 388-0008, with the Rev. Joannie Jackson officiating and the Highland Lakes Honor Guard rendering military honors.
Go to www.putnamcares.com to sign an online guest register.