MFISD adopts proposed '23-24 budget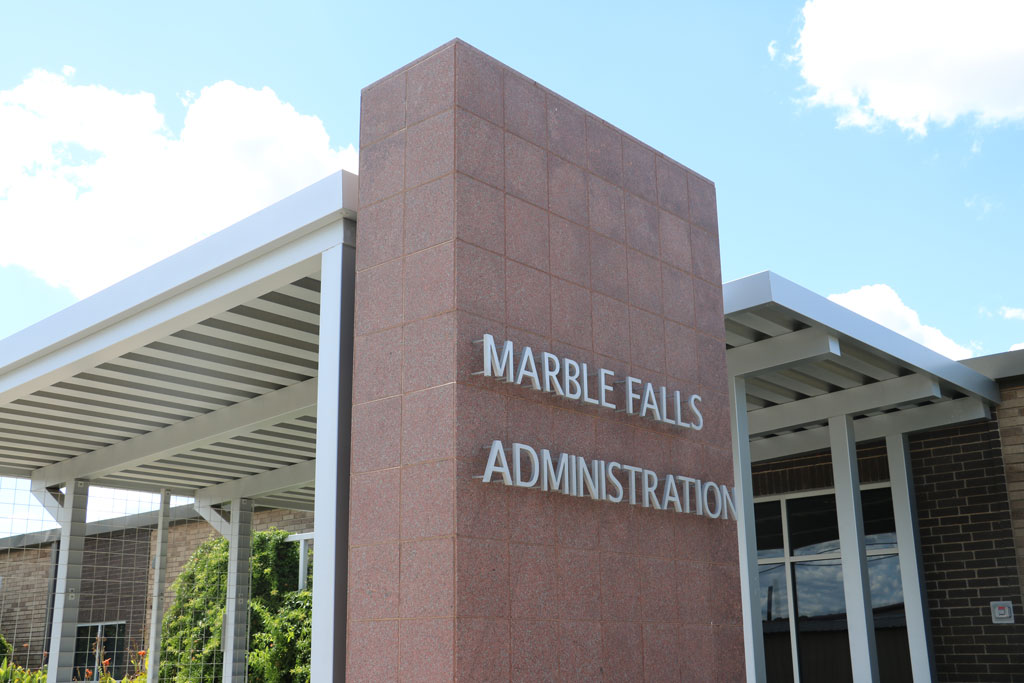 The Marble Falls Independent School District Board of Trustees adopted the proposed budget for fiscal year 2023-24 during its regular meeting on June 19. The district plans to officially approve it later this summer.
Highlights include a tax decrease, an uptick in the district's recapture to the state, and funding increases for instruction and food services.
The projected tax rate for MFISD is $0.9932 per $100 valuation, a preliminary figure as the district waits for the Burnet Central Appraisal District to process appraisal appeals by homeowners. 
"The (Texas) Legislature is meeting and are trying to lower the tax rate even more, so that (tax rate) will most likely go down further," MFISD Chief Financial Officer Bill Orr said.
As currently constructed, the tax rate is roughly 8 cents less than last year.
"I'd like to point out, even though the tax rate is going down about 8 cents, the amount a taxpayer would have to pay is going up about $125 for an average residence," Orr said.
Soaring home values in the Highland Lakes are the source of the uptick, Orr said.
"That's because the average residence went from $366,000 to $408,000," he said. "Of course, every individual will be different."
Trustees will officially adopt the tax rate for its proposed budget in late summer.
"We will adopt the tax rate in August or September after the district receives certified values from the appraisal district," Orr said.
The district's recapture to the state skyrocketed from last year's $16.9 million to $20.3 million, a $13.3 million increase compared to 2021-22. The money, generated by Marble Falls taxpayers, will go to poorer public school districts statewide as part of the state's Robin Hood law, which has financed Texas school districts since 1993.
"Three-quarters of non-salary (expenditures) are going to recapture," Orr said. "We're collecting money from taxpayers and sending it to Austin to fund the rest of the districts' budgets."
The figure could be brought down, Orr said.
"It will most likely go down as more and more taxpayers appeal their (property) values," he said. "As that value goes down, our recapture goes down."
Other noteworthy budget items include a $2 million increase in the district's instruction budget, which will help fund a 4 percent salary increase for every district employee, and roughly $1 million extra for food services.
MFISD also committed $8.8 million to defeasance to pay off bonds.
"We've done this twice at about $5 million a piece," Orr said. "We had 90 million of debt. Now, we're down to 80 million. With this $8.8 (million), it will knock it down even more."