Burnet County commissioner owes $18.9K in animal cruelty case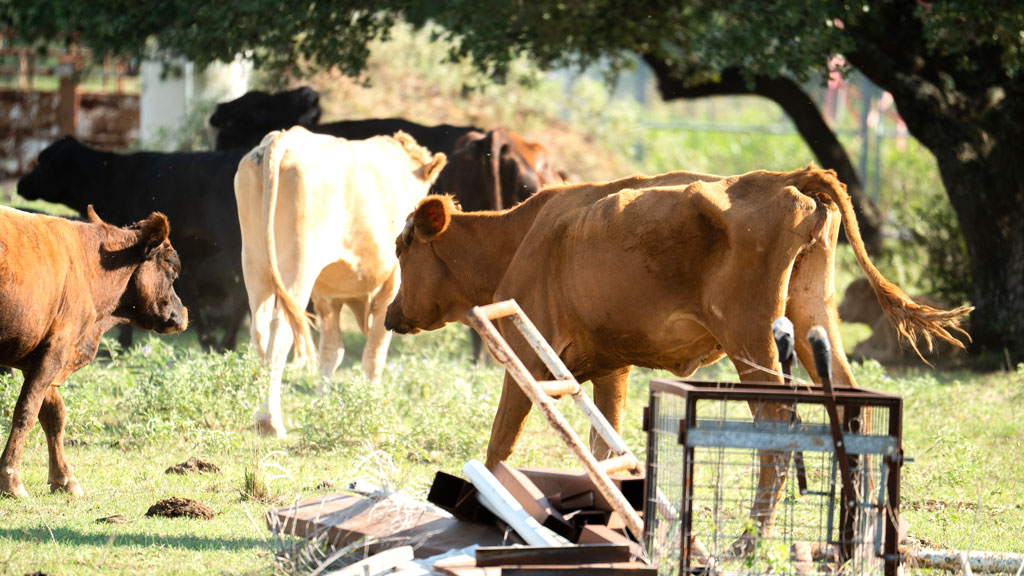 Burnet County Precinct 3 Commissioner Billy Wall's final bill in his animal cruelty civil case totals $18,946.02, according to County Treasurer Karin Smith's records. Wall settled the civil case in the Burnet County Court at Law on Nov. 8, 2022. 
Wall still faces Class A misdemeanor charges on eight counts of cruelty to livestock animals. The warrants were signed on Nov. 16, 2022. He turned himself into Llano County law enforcement two days later. District Attorney Sonny McAfee of the 33rd and 424th Judicial District, which includes Burnet County, was appointed attorney pro-tem. He will prosecute the case in lieu of County Attorney Eddie Arredondo, who recused himself. 
The Burnet County Sheriff's Office seized 79 head of cattle from Wall's ranch on Sept. 8, 2022, following an investigation by Deputy Jason Jewett. In the criminal complaint, Jewett wrote that he visited the locations where the animals were kept on Aug. 12, Aug. 31, and Sept. 5, 2022. He sent photos of the cattle to a professor at Texas A&M University, who rated the conditions of all but one animal as either a 1 or 2 on a scale of 1-9, with 1 being "very emaciated" and 9 being "obese."
Jewett also reported finding skeletal remains of cows around four empty hay rings and muddy groundwater tanks.
The herd was rounded up and taken to the Burnet County fairgrounds, where they were cared for by a large animal veterinarian.
In the Nov. 8 settlement, Wall agreed to forfeit the entire herd to the county. Once the cattle were deemed healthy enough, they were sold to repay the county the cost of their care.
The animals were sold for $45,081.84. The total cost of expenses to the county was $64,027.86, which included $3,800 for contract cowboys hired for the seizure, $1,812 in veterinarian fees, $13,746 for storage, and $33,436.19 for feed.
The remaining $18,946.02 will be billed to Wall via his attorney Eddie Shell, said County Clerk Vicente Stafford, who received the invoice from the county treasurer on March 29.
"We will put it in the system, put a file mark on it, and notify the judge that it is there," Stafford said. "When it's paid, (the County Court at Law) will probably file a satisfaction of judgment to close the case." 
McAfee told DailyTrib.com that the criminal investigation is ongoing.