It's about to get a lot colder and wetter in the Highland Lakes
FROM STAFF REPORTS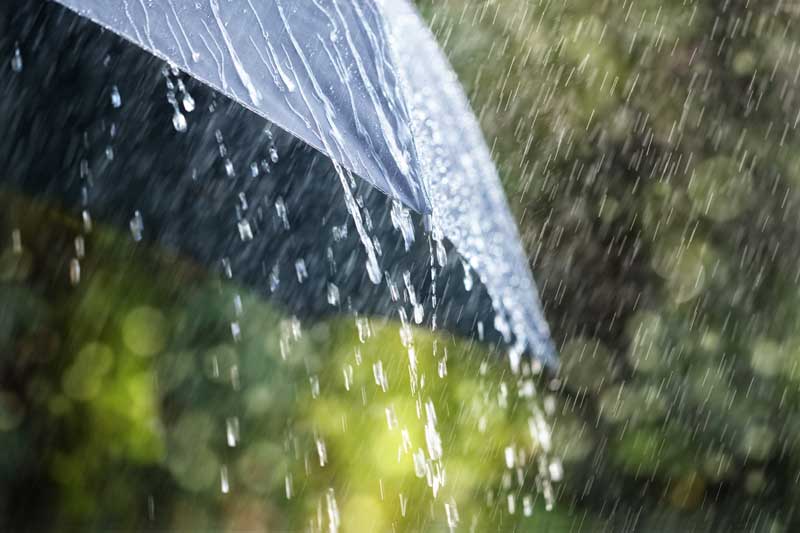 BURNET — You can put the shorts away for a day or two and grab your sweaters and coats thanks to a particularly brisk cold front coming to the Highland Lakes.
According to the National Weather Service, the cold front will make its way across the Highland Lakes later in the day on Tuesday, Nov. 7. Temperatures should be in the lower 70s from late morning to early afternoon before dropping into the upper 50s by 4 p.m.
As night falls, the chances of showers increase, particularly after midnight into Wednesday, Nov. 8.
On Wednesday morning, rain chances increase to about 70 percent throughout most of the day, while temperatures barely climb into the upper 40s. It's a good day for jackets as well as keeping rain gear handy.
It's also the day of The Picayune and KBEY 103.9 FM Radio Picayune Food Drive. Don't let the weather keep you from stopping by one of the three drop-off spots between 6 a.m. and 3 p.m. Those locations are Marble Falls Fire Rescue, 700 Ave. N in Marble Falls; the Burnet Fire Department, 2002 S. Water St. in Burnet; and Crazy Gals Cafe, 8037 RR 1431 in Granite Shoals.
At all three of those locations, KBEY and The Picayune staff will be on hand to accept donations so you don't have to get out of your vehicle and into the elements. Marble Falls Fire Rescue and the Burnet Fire Department will have folks helping as well.
The temperatures and rain chances drop Wednesday night. The Highland Lakes could feel temperatures in the mid-30s, which likely will be in place as kids go to school and adults head to work Thursday morning, though rain chances should be significantly lower by then.
Mostly sunny skies should return Thursday with highs getting back to 60 degrees.
The more fall-like temperatures should hang around Friday into the weekend, when highs on Saturday — Veterans Day — could rise to the lower 70s. The weekend forecast calls for partly cloudy skies with nighttime lows in the mid-50s.