Granite Shoals purchases fire engine for $50,000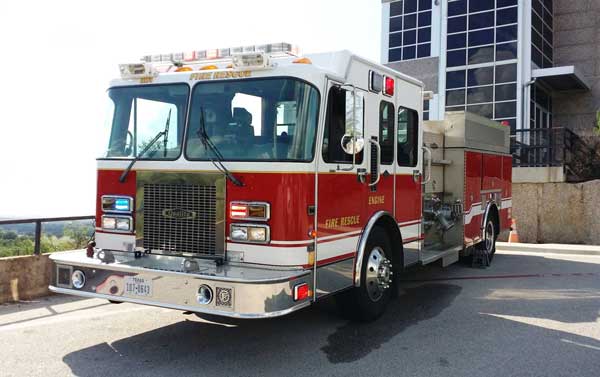 JENNIFER FIERRO • STAFF WRITER
GRANITE SHOALS — In an effort to better serve, the city of Granite Shoals purchased a fire response vehicle, which arrived Sept. 6.
It's a 1999 Spartan fire engine to replace the reserve engine, which was 31 years old. The engine was bought from Travis County Emergency Services District No. 5, which purchased its new engine for about $1 million.
"This was old (for them)," Granite Shoals City Manager Ken Nickel said. "They didn't need it anymore."
The purchase price was $50,000. Half of the payment was due in September with the remaining balance to be paid in November.
By splitting the payments in two, one half will be part of the 2015-16 fiscal year, and the other will be part of the 2016-17 fiscal year.
The engine now brings the Granite Shoals Fire Department's total to three fire trucks. It holds up to six firefighters with gear and safety features the other two don't have.
It allows firefighters to use firefighting foam and includes LED lights to improve vision during the day and night.
"It has a lot of updates we didn't have," Nickel said.
jfierro@thepicayune.com