Highland Lakes school districts meet state standards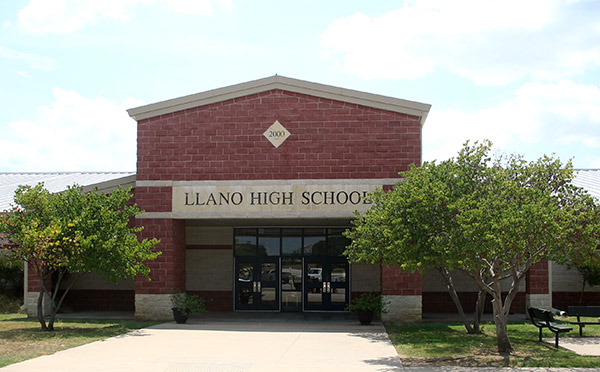 DANIEL CLIFTON • EDITOR
LLANO — With the first day of school a little more than a week away, Highland Lakes school districts learned Aug. 9 how they fared under the Texas Education Agency's accountability ratings, and the results show a positive direction for the schools.
"We're pleased overall with how we did," said Llano Independent School District Superintendent Casey Callahan. "There are some things we need to work on, but overall, we're very excited about the results."
Marble Falls, Burnet and Llano school districts all "met standard" under the TEA's accountability rating system. The three ratings are "met standard," "met alternative standard" and "improvement required." Within the districts, all the campuses also received a "met standard" rating with several earning distinctions.
The TEA uses a number of indicators to come up with the ratings such as student achievement, student progress, closing performance gaps and post-secondary readiness.
"The 2015 state accountability system takes into account a number of factors unique to the 2014-2015 school year," Texas Commissioner of Education Michael Williams said in a TEA news release. "As in previous years, most districts, charters and campuses met the state standards, which reflects well on our public education system and for the economic future of our state."
The TEA did exclude the 2015 State of Texas Assessments of Academic Readiness (STAAR) in mathematics for grades 3-8 in the state accountability system. The commissioner announced this move in April after parents, superintendents and math teachers across the state expressed concerns regarding this assessment.
But that doesn't mean the students took the STAAR exam for nothing.
Burnet Consolidated Independent School District superintendent Keith McBurnett said campus teachers and principals will pour over STAAR and other data to determine which students need help in which areas, then develop and implement strategies to meet those needs.
"The biggest challenge in education you have is having 22 children in one class with some who are ahead of the class in an area and others who may be behind the class and being the teacher and meeting each of those children's individual needs," he said.
The STAAR exams help educators see where the students are and devise plans to help each one.
Callahan concurred that while people place a great deal of emphasis on the STAAR results and state accountability ratings, it's the data that formulates those reports in the hands of teachers and principals that make the most difference in a child's education.
"These ratings and reports are very broad, but we actually take the data creating these ratings and reports and go very deep into them and see how each student is doing," he said.
On a larger scale, Callahan said he and his staff look at how LISD and its campuses did compared to schools and districts of similar size and makeup. If they see an area with which LISD is struggling, they'll reach out to a district excelling in it and try to learn what that district is doing differently than LISD.
McBurnett pointed out the latest ratings are the result of the work that occurs every day in the classrooms.
"Our teachers and students, they work incredibly hard. This really is about the dedication of each teacher," he said. "This is the results of that."
Callahan agreed.
"We're very excited about this," he said. "We'll use this information to help the teachers get ready for another great year."
Go to tea.texas.gov to see the full accountability ratings for each district and campus.
All three school districts start classes Aug. 24.
daniel@thepicayune.com