Burnet County to pay inmate's $280,000 cancer treatment bill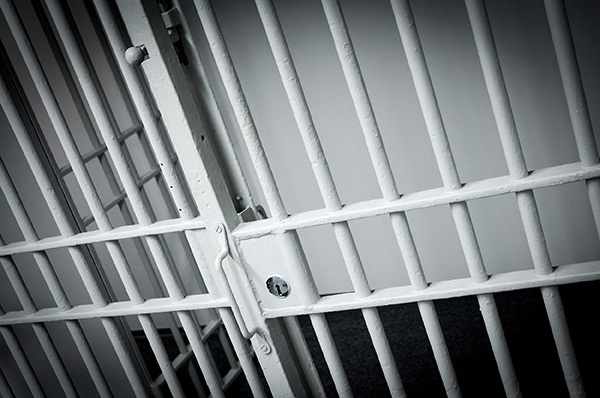 CONNIE SWINNEY • PICAYUNE STAFF
BURNET — County commissioners expect to deplete an emergency fund balance to pay about a third of a nearly $1 million bill for a jail inmate's cancer treatment cost, officials say.
The inmate received the care from an unidentified local healthcare facility while incarcerated in the Burnet County Jail, 900 County Lane in Burnet.
HIPPA medical privacy laws prohibit the county from releasing details regarding the treatment, duration, identity of the inmate and facility that performs the treatment, officials say.
"My biggest concern is that it was such a large bill. The actual bill was $900,000. We ended up paying $284,000," Burnet County Precinct 2 Commissioner Bill Neve said. "For that to just hit you out of the cold like that, we just had to come up with the money. I actually disagree with that, too."
Burnet County Judge Donna Klaeger said the auditor provided the information to commissioners during the Sept. 23 regular meeting.
"The auditor's office got it down with Medicaid rates to about $280,000 which is still extraordinary," she said. "We will continue to negotiate that bill down as much as possible."
Burnet County commissioners typically budget about $60,000 per year to handle all medical expenses for inmates, Klaeger said. The county will use an emergency fund, about $250,000, to help pay the medical bill.
"We have a budget line called 'unallocated' that is only used in case of issues like this," she said. "The issue is we don't always use those emergency funds, so we can hold it until next year."
Emergency funds also pay for expenditures such as expert witnesses in judicial courts or if the county incurred the expense of a capital murder trial with special prosecutors and additional trial expenses, she said.
"We will talk with those involved with the knowledge of the expenditure (to see) if anything could have been done differently," she said. "We definitely have to learn from this experience."
Neve said he wants the county to consider protocols to anticipate or prevent such expenses.  All commissioners except Neve voted to pay the bill.
"If an inmate has a problem like that, I don't think the county should pay for it, but the law says we have to. In the past, when we've had something like that happen, when we know it's going to be a big bill, we bond him out," Neve said. "I've asked Texas Association of Counties to look at legislation to see if there's a way to stop these sort of things."
Burnet County Sheriff W.T. Smith said jail employees are bound by state law enforced by the Texas Commission on Jail Standards.
"We have registered nurses and LVNs that work at the jail. … If they say the inmate needs to see a doctor, then the doctor comes in, and if the doctor says there needs to be a treatment, then we're obligated to provide the care for them," Smith said. "Ultimately, if you're refusing to treat inmates, they could de-certify your facility where you couldn't hold anybody."
connie@thepicayune.com