Officials: Before you light fireworks on San Jacinto Day, pay heed to dry conditions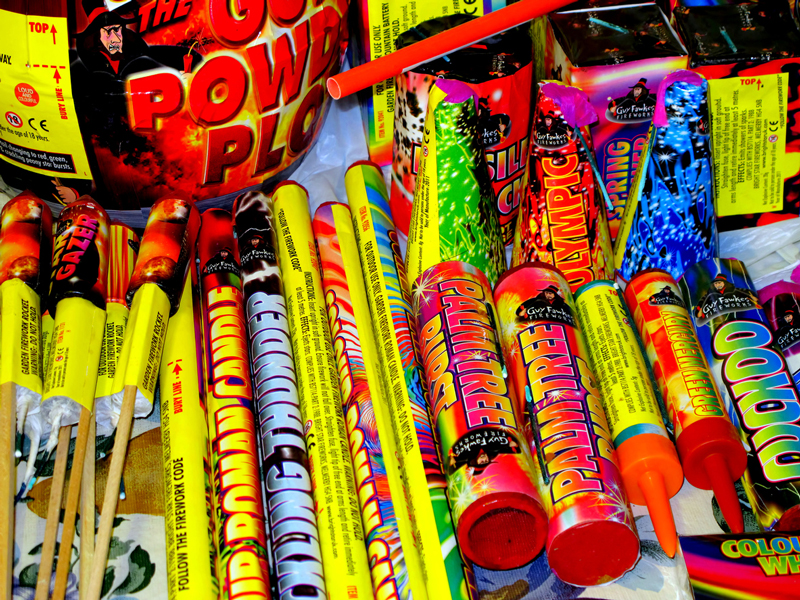 STAFF WRITER CONNIE SWINNEY
LLANO — Since state lawmakers added more days to the calendar for fireworks sales and use, the upcoming San Jacinto Day celebration April 21 has some public safety officials concerned about careless revelers.
Along with national holidays such as Independence Day, Christmas, and New Year's, lawmakers added Texas Independence Day (March 2), San Jacinto Day (April 21), and Memorial Day (May 28) to the list of permitted days to shoot off fireworks.
Llano County is currently under a burn ban, but that only prohibits aerial fireworks. Officials worry residents will ignite permissible fireworks despite the dry conditions.
"Conditions are much too dry, and with shifting winds and low humidity, the use of fireworks is discouraged," said Ron Anderson, Llano County Emergency Management coordinator. "Conditions are ripe for wildfire intensity to get out of control."
Llano County is in a "moderate drought," currently ranging between 300 and 500 based on the Keetch-Byram Drought Index (KBDI).
From 600-800 indicates severe drought.
"When you're in the (400) to 600 range, the fire danger increases significantly," Anderson said. "People need to be super aware of what they're doing if it relates to fire or anything that produces significant heat, (cigarettes or barbecue pit) coals, fireworks, vehicles in high grass.
"Everything is a tinderbox, ready to ignite with the slightest amount of heat," he added.
Burnet County Judge James Oakley said the Drought Disaster Declaration issued by Gov. Greg Abbott would allow county officials to apply for aid should a drought-related emergency occur.
"Conditions are marginal on the need to put in a burn ban before (the next commissioners court) meeting," Oakley said. "With the front passing Saturday, we're keeping a close eye on things."
On April 21, forecasters predict a 70 percent chance of rain that morning, which could possibly clear away by afternoon.
For the following two or three days, temperatures are expected to creep into the lower 80s with sunny skies.
Discussion about a potential ban on outdoor burning is scheduled for the Burnet County Commissioners Court meeting April 24.
As of April 18, neither Blanco nor Lampasas counties are under a burn ban.
"We're at a real critical period right now," Anderson said. "If we don't get these spring rains then, going into the summer, it's going to be a tricky situation."