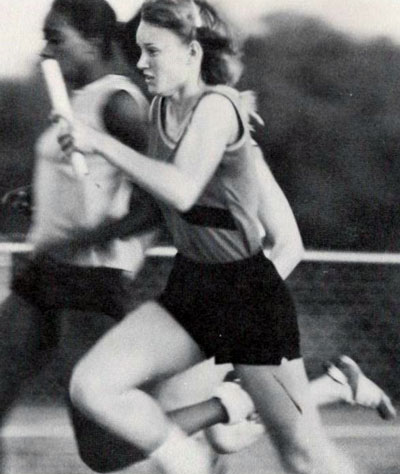 JENNIFER FIERRO • STAFF WRITER
LLANO — Llano High School is celebrating homecoming by inducting a new class into the school district's Hall of Fame.
The inductees include:
• James Saucier, the Humanitarian of the Year, thanks to his service of 35 years to LISD as a football, basketball, track-and-field and baseball coach at the high school and junior high.
• the 1979 boys' 1,600-meter relay team of Johnny Baskin, Kevin Fain, Craig Hodges and Russell Rabb and coach John Baskin, Sr., which set a school record of three minutes 20 seconds that still stands today.
• Lloyd Beesley, 1964 graduate, a two-year football and basketball letterman, who was an all-district player and captain in each sport. He was drafted and served as an Army Medic in Vietnam and received the Silver Star.
• Judy Butler Crumrine, 1976 graduate, who was a four-year basketball and track letterman. She was part of two basketball district championship teams and ran the anchor of the 4×400-meter relay team where the Lady Jackets captured the silver medal at the state meet.
• Dr. John C. Reagor, 1956 graduate, who was a Future Farmers of America member for four years and won the 1956 4-H livestock judging. From 1992-2010, he was the head of the department of Toxicology Texas Veterinary Medical Diagnostic Laboratory and professor in the Department of Veterinary Anatomy and Public Health, College of Veterinary Medicine, Texas A&M University.
• Charlotte Simpson, 1979 graduate, a four-year basketball and track letterman, who won four track championships and was the head varsity cheerleader in 1978-79. She is the 1979 80-yard hurdles state champion in 10.6 seconds, which set a state record. Since that was the last year the University Interscholastic League offered that event, her record still stands today.
• Dexter Smith, 1961 graduate, who was a three-year football letterman and was named all-central Texas and all-west Texas first team on offense and defense and was a two-year basketball letterman. He is the founder of Pathways, a software company, now called AS3 K, which helps teachers, and counselors with lesson plans, grade books and mandated courses.
• James (Jamie) Winkel (posthumously), 1963 graduate, a two-year football and basketball letterman, who was the class salutatorian.
Rabb, who is now a Llano Junior High School coach, said he is honored to be a member of the Hall of Fame and figured that, at some point, the team would be inducted.
"Going in with this relay team is special because these guys were some of my best friends," he said. "We pushed and supported each other to be at our best each day."
Even today, members of the relay team still sit atop the program's record book.
"I would say this team was voted in because we were a dominating relay team," Rabb said. "We set the school record, which still stands today, at the San Angelo Relays in 1979. Our time of 3 minutes 20 seconds has never been challenged. Our record has stood 36 years thus far, and I don't think it will be broken anytime soon."
Hodges ran the first leg of the relay after participating in the 4×100-meter relay and the individual sprint races.
Fain was the second leg after competing in the 400 and 800-meter runs.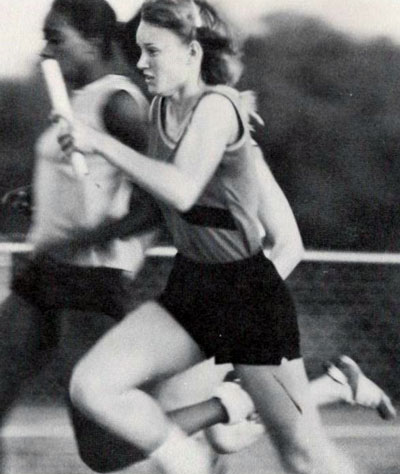 Rabb, who ran the third leg, also competed in the 300-meter hurdles and the 4×100-meter relay.
And Baskin Jr. was the anchor.
"He was a stinger who would run 48-second quarters and was the state champion in the 800 meters that year," Rabb said. "Track workouts today for the 400-meter guys don't quite measure up to what we did in the late 1970s."
He credits coach Baskin for his desire to teach student-athletes.
"Coach Baskin was such a good role model and influenced my choice of career," he said. "His high expectations helped us all lead successful lives."
And while the four share a special chapter in Yellow Jackets sports history, Rabb said he doesn't get a chance to talk to them much.
"Mainly through social media," he said. "It is going to be nice to see them all again at homecoming. It was a privilege to be teammates with these guys. We were all super-competitive."
jfierro@thepicayune.com