'Raging' Llano River 3 feet above flood level; city parks are swamped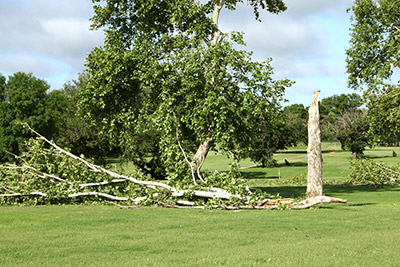 CONNIE SWINNEY • PICAYUNE STAFF
LLANO —  City officials sent a warning to residents May 29 to stay away from the river after closing two flooded parks to traffic and the Llano Municipal Golf Course because of several days of storms and flooding in the community.
Rain in the city of Llano as well as thunderstorms dumping several inches of rain upstream in Junction have contributed to flooding, officials say.
As of May 29, the Llano River was reported three feet above flood level, at 13 feet with 29,000 feet per cubic second pouring over the Town Lake dam adjacent to the Texas 16 bridge.
"We've had a good rise again with water going over the dam; going over the dam, it's raging," Llano City Manager Brenton Lewis said. "If pedestrians are in that area, we want to caution them to stay away from the water because it does have enough undertow to actually drag them into the river."
Crews have blocked Badu Park to motorists since floodwaters have crept over half the grounds, Lewis said.
"We have that area blocked off to make sure nobody gets into that flooded park," he said.
Half of Crenwelge Park is flooded as well but has been closed to vehicle traffic for several months because of city officials promoting the grounds as a pedestrian venue.
As a result of the most recent storm May 29, officials closed the Llano Municipal Golf Course after high winds damaged and uprooted several trees.
The storm knocked out power to half the city overnight, but by midday, Pedernales Electric Cooperative restored much of the outage, Lewis said.
So far, there have been no reports of injuries or water issues as residents keep close watch on the rising river.
"During rises like this, it takes constant monitoring of the treatment of the drinking water, making sure all the chemicals are put in to keep the balance," Lewis said. "It would be nice to impound some of that water, but it's going to be used by the citizens downriver from us; going to help fill up the lakes."
The Llano River converges with the Colorado River into Lake LBJ in Kingsland and eventually makes its way past Wirtz Dam into Lake Marble Falls down to Max Starcke Dam, which feeds water into Lake Travis and, eventually, waterways in Austin and then down to Matagorda Bay.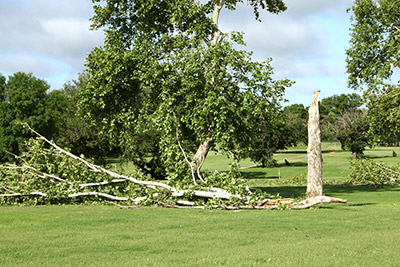 As of May 29, Lake Travis is considered 70 percent full.
According to the Lower Colorado River Authority, one floodgate each is open at Wirtz and Max Starcke dams to release floodwater downstream.
connie@thepicayune.com