Marble Falls Dog Park fenced and running; grand opening in April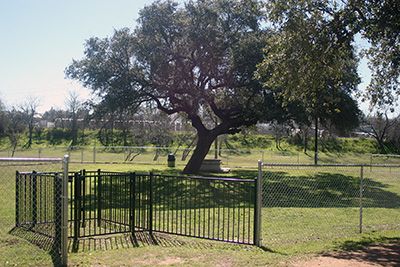 JENNIFER FIERRO • PICAYUNE STAFF
MARBLE FALLS — The fence for the Marble Falls Dog Park is up at Westside Park, which means residents, both human and the furry kind, can begin enjoying the outdoors.
Westside Park is located at the intersection of Second Street and Avenue Q.
"(The dog park) has been open in a soft respect," Parks and Recreational Director Robert Moss said.
The grand opening is tentatively scheduled for April 25. Still, citizens are welcome to bring their dogs to the park, Moss said.
Since it is a new park, the director said staff members understand there might be some trial-and-error policies that could arise.
But the dog park does have rules that staff members believe will help owners and pets, including:
barking dogs and aggressive dogs will be removed
dogs will not be allowed to dig holes
children must accompanied by an adult to enter the park
dogs must be current on all shots
owners are limited to three dogs at a time at the park
owners are responsible for the actions of their dogs at all times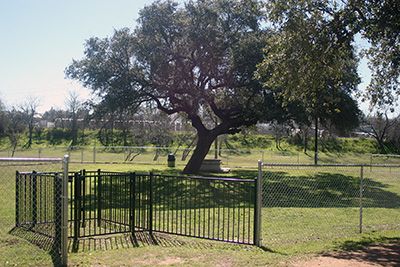 The dog park is the latest addition to Westside Park, which includes a basketball court, a playground and a nine-hole disc golf course.
Moss said this new extra feature doesn't require much more effort to care for.
"The dog park is not that much more of an additional load," he said. "We have to maintain (Westside Park) anyway. It will take a little more time to weed eat around that fence. But really, it's not a whole lot more."
The director credits lead organizer Megan Klaeger for following through on her goal of providing a dog park to the city, noting she has talked to various groups, business owners and citizens about the park, and she and board members have conducted fundraisers to ensure taxpayers did not have to pay for the park. He said Klaeger and her group will help take care of the dog park.
"She came and said, 'Let's do this,'" Moss said. "She came in with a goal of doing it and making it happen."
jfierro@thepicayune.com