LCRA board OKs water plan changes, new downstream reservoir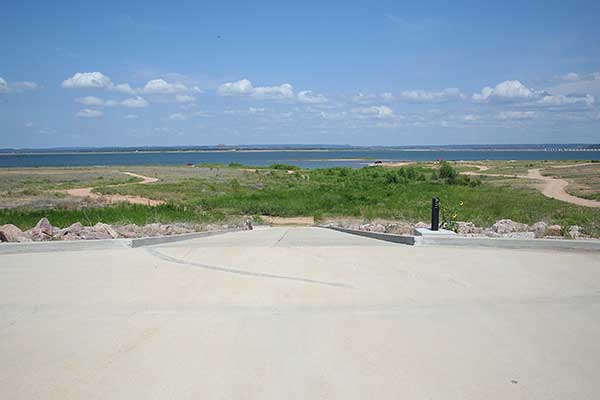 FROM STAFF REPORTS
AUSTIN — The Lower Colorado River Authority began the process of changing the Water Management Plan in 2012, but on Sept. 17, the board finally approved the amendments, sending the measure to the next level.
At the heart of the amendments was the amount of combined water the LCRA would keep in lakes Travis and Buchanan during extended droughts, similar to the one the region is currently enduring.
The revisions allow the LCRA to adapt its operations as drought conditions change. A primary goal of the revisions is to maintain combined storage in lakes Travis and Buchanan above 600,000 acre-feet of water through a repeat of historic drought conditions. It also would allow the latest drought data from 2013 to be included in the management plan.
The board first considered the amendments in August but requested the staff meet with interested people and stakeholders to go over the measures. Officials said, through this process, the proposed amendments were changed slightly, resulting in widespread stakeholder support for the plan.
Along with the above measures, the changes would establish three sets of operating conditions to be used to determine the amount of interruptible water available for agricultural use.
The LCRA has curtailed most downstream releases for agriculture irrigation purposes for three years — a historic first.
The LCRA staff will finalize the revised application and submit it to the Texas Commission on Environmental Quality in the next month. The TCEQ must approve the changes to the Water Management Plan, which governs the LCRA's management of the Highland Lakes to meet the needs of major water users throughout the lower Colorado River basin.
In other action regarding water in the lower Colorado River basin, the board gave its final approval for the creation of an off-channel reservoir near Lane City in Wharton County.
The project, expected to cost $214.9 million, could hold up to 40,000 acre-feet of water diverted from the Colorado River during rain events. Though it would have a 40,000 acre-feet capacity, LCRA officials say because it could be filled several times during the year, the new reservoir could create an additional 90,000 acre-feet of water for the region.
The new reservoir will reduce the need to send water from the Highland Lakes to meet the needs near the coast and improve agricultural water reliability and efficiency, LCRA officials said.
It will also reduce the risk of water curtailment for downstream users.
This would be the first reservoir built in the basin in many decades.
"This is a major step that will benefit the entire region for generations," said Timothy Timmerman, LCRA board chair. "This will be the first significant new water supply reservoir for this region since the Highland Lakes were built back in the 1930s and '40s."
Officials said the reservoir should begin operating in 2017.
Go to www.lcra.org for more information on the Water Management Plan and water conservation efforts.
editor@thepicayune.com