Llano County policy requires adequate groundwater for new subdivisions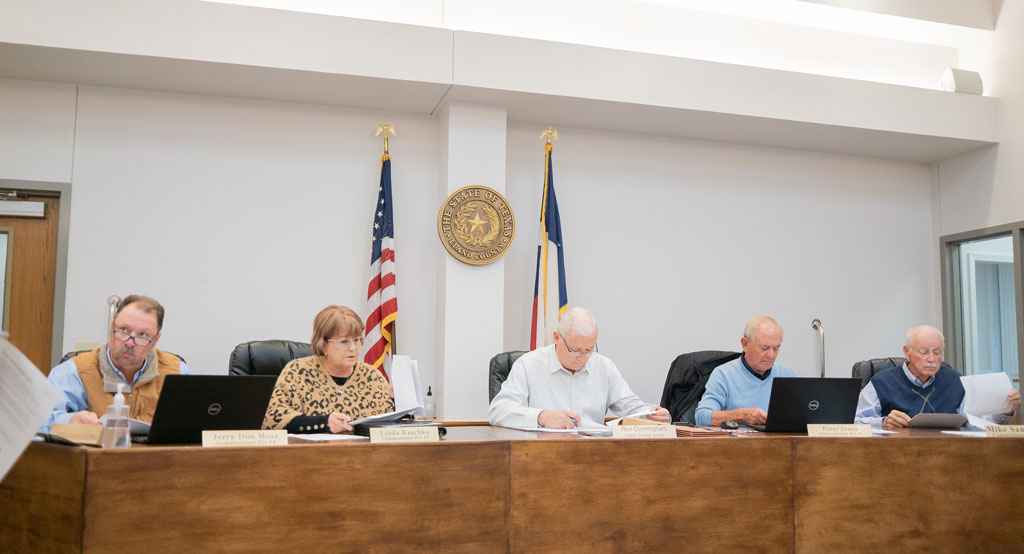 Developers in Llano County must prove enough groundwater is available to support their proposed subdivisions after the Llano County Commissioners Court approved a new policy during a special meeting on Monday, Oct. 30. Developers are now required to conduct certified groundwater availability studies as part of the plat application process.
"The bottom line is: If you have a development in an unincorporated area (in Llano County), it is going to have to have an engineer or a geoscientist who will study the situation, look at the available groundwater, and certify that there is sufficient groundwater for the planned development," Llano County Attorney Dwain Rogers explained to DailyTrib.com after the meeting.
The court unanimously approved the new policy following a public hearing on the matter the same day. No residents spoke during the hearing. The policy change was first presented in court on Sept. 11. It goes into effect at midnight Tuesday, Oct. 31.
Specifically, the policy would adopt Local Government Code 232.032 into Llano County's subdivision regulations. The code requires developers seeking a plat prove they can provide enough quality water to sustain the subdivision. The policy also adopts the Texas Commission on Environmental Quality's Groundwater Availability Certification for Platting requirements, which means developers will have to use a licensed engineer or geophysicist to conduct the water study.
"Basically, we are anticipating a significant number of developments in unincorporated areas, and we want to ensure that we don't get into a situation where folks turn on the water tap and nothing comes out," Rogers said.
Developers need a plat approval from the Llano County Commissioners Court before they can begin construction on a subdivision. With these new rules, the court can deny a plat if the developer cannot prove enough groundwater is available to support the prospective households in their design.
"This is a way to make sure that developers are held responsible," Commissioner Linda Raschke told DailyTrib.com after the meeting. "This (new policy) is security. If people want to develop, they have to make sure that they are able to supply the water for our constituents."