Thumbs-up for Harmony Park sidewalk project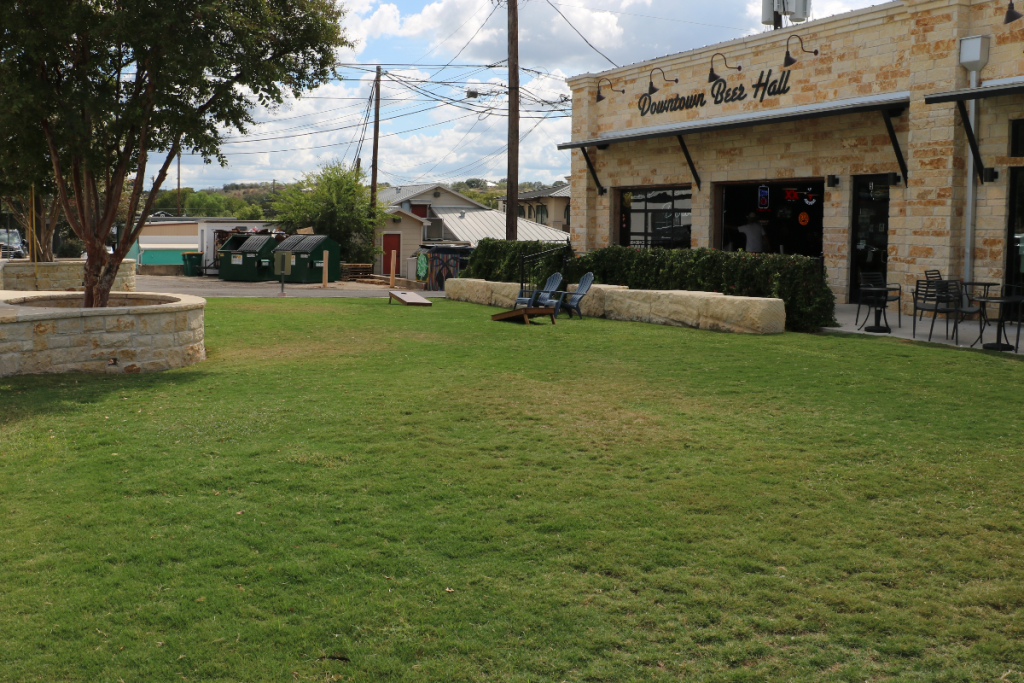 Harmony Park is getting an upgrade to solve a drainage problem and improve foot traffic. The Marble Falls Economic Development Corp. Board of Directors recently approved up to $20,000 to construct a sidewalk from the City Hall parking lot to House of Cheese at 209 Main St. and add a rock seat wall on the east side of the park, 215 Main St. in downtown Marble Falls.
"By going in and adding the sidewalk, we're diversifying the foot traffic," Downtown Manager Erin Burks said.
The plan also includes improving drainage at the park, which typically gets muddy after light rains.
"You may have noticed when coming off the steps at (Downtown) Beer Hall that area gets really worn, and if we ever get rain, it gets super saturated," EDC Executive Director Christian Fletcher said. "It doesn't work very well."
Marble Falls city officials also want to increase the area's safety for children by installing the seat wall to block kids from running into the neighboring alley that connects Second and Third streets.
"Our purpose is to keep kids from when their ball goes into the alley from freely running and not thinking it is a parking lot," Burks said. "It keeps that stuff in."
The rock wall will also provide extra seating for patrons of the plaza.
"To be honest, that place is completely full all the time, so we just need some more seats," Burks said.
The sidewalk installation will be handled by Jake Eason, the Marble Falls Parks and Recreation Department superintendent, and Ty Sadler of Marble Falls Concrete Works. EDC directors suggested City Engineer Jeff Prato evaluate the site before Eason begins laying concrete.
Local mason Matt Becker will install the rock seat wall. Becker laid the original rock work for the park.