Falls Creek Skatepark adds to art collection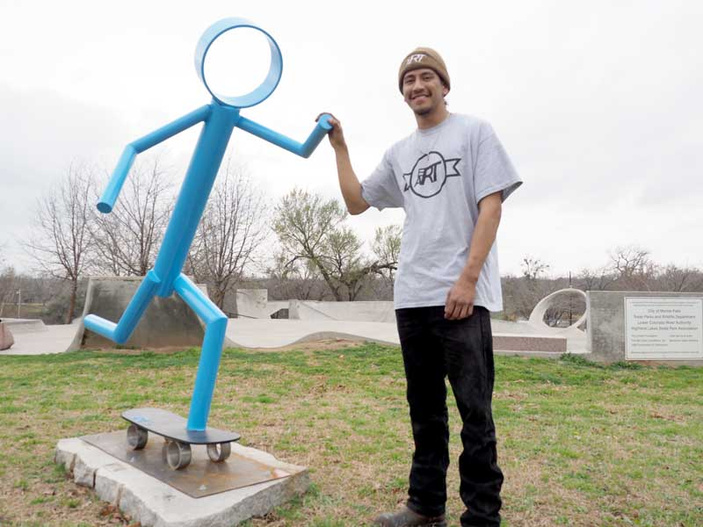 The Falls Creek Skatepark "Regular" has company. Burnet sculptor Eduardo Rivera-Torres created two new sculptures to go along with his 7-foot skateboarding stick figure at the Marble Falls park, 900 Yett St. An unveiling is at 6:30 p.m. Tuesday, Sept. 12.
Elevate Family Church of Marble Falls will host a back-to-school bash at the park afterward with a shoe giveaway and skateboarding contest. Drummer George Smith will entertain the crowd.
"Regular" was installed at Falls Creek Skatepark in 2018. Rivera-Torres, a self-taught sculptor, intended the piece as a homage to skateboarding, another of his passions.
The Marble Falls Economic Development Corp. commissioned the new art pieces.
The 12,000-square-foot park, which opened in 2010, is a favorite among local skaters for its unique features, including the Parthenon Loop, Double-Dorito Hip, Bowless Corner, and Rainbow Rail.