MFISD tax rate drops by 18 percent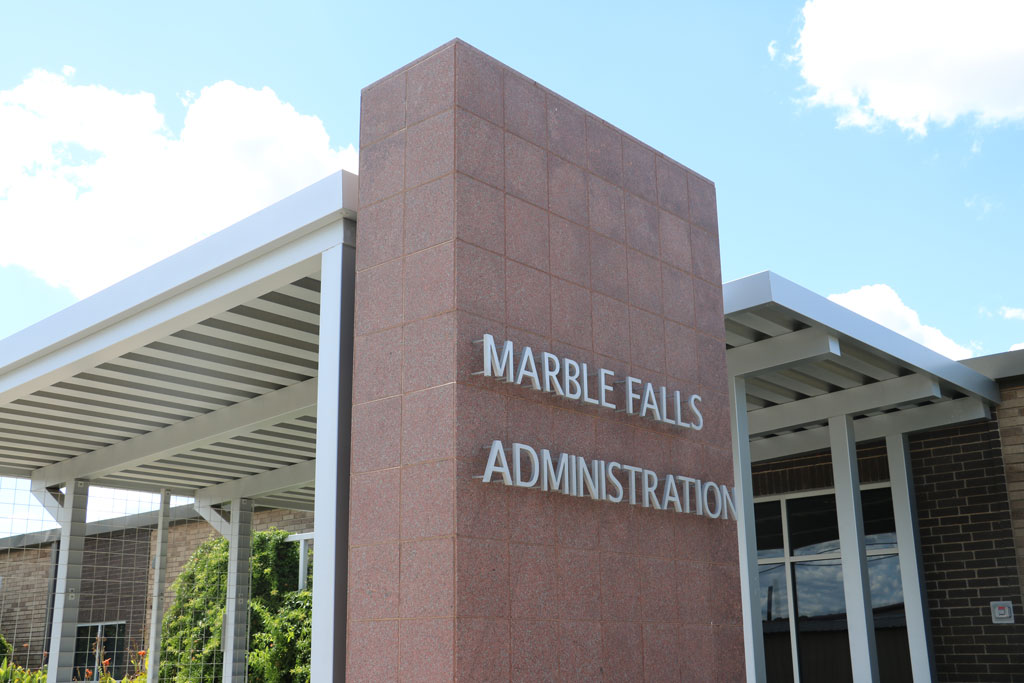 Marble Falls taxpayers are getting a school property tax break in 2023-24 of nearly 20 cents per $100 evaluation. The decrease is due to Senate Bill 2, which was approved in July by the 88th Texas Legislature to offer property tax relief to Texas residents as home valuations skyrocket.
The Marble Falls Independent School District Board of Trustees approved the 18 percent tax rate decrease on Aug. 21. It was set at $0.8875 per $100 valuation, compared to the current rate of $1.082052 per $100 valuation. 
Texas voters will have the final say on the matter in the Nov. 7 constitutional amendment election. If approved, House Joint Resolution 2 would automatically allow the state to put SB 2 into effect for the 2023 tax bills due in January 2024.
"The Legislature basically set the tax rate for us," said MFISD Executive Director of Finance Bill Orr.
With the lower tax rate comes a drop in the amount of recapture the state requires MFISD to pay.
Recapture is a system born from a 1993 school funding law, commonly referred to as Robin Hood, which forces property-rich school districts to send money generated by local taxpayers to the state to be redistributed to poorer districts.
MFISD finance officials initially projected the district would owe roughly $20.3 million in recapture this year. That number has been cut by about $6 million, or 30 percent, following the Legislature's recent action.
"Tax levy going out of the community is a drain on the community," Orr said. "It does have an effect. We're happy to bring this to (the board)."
Orr would like for state lawmakers to remain committed to dropping the tax rate in future legislative sessions to further lessen the burden of recapture.
"Hopefully, they can keep lowering the tax rate and that will lower the recapture," he said. "That helps everyone."
Senate Bill 2 and the constitutional amendments that will appear on the November 2023 ballot were approved in the second special session of the 88th Texas Legislature.
A third special session is expected sometime in September to address school choice and any other issue Gov. Greg Abbott decides to include in his call. No date has been set.