Water needed to quench thirst as volunteers battle rural blazes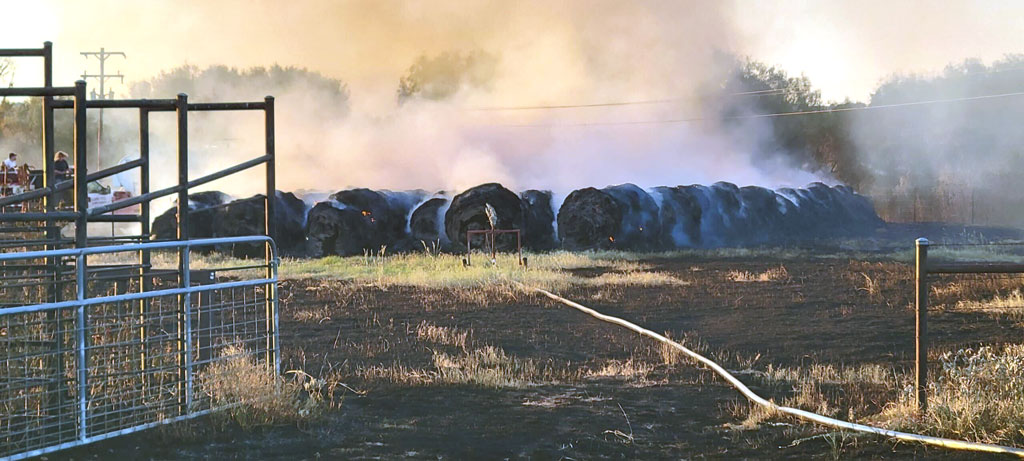 The Llano Volunteer Fire Department is holding a water drive from 8 a.m. to noon on Saturday, Aug. 12, at the Llano Fire Station, 301 W. Main St. Firefighters are asking for donations of drinking water to help keep them hydrated as the wildfire season rages on in the rural Highland Lakes.
Highland Lakes-area VFDs have been busy battling blazes since fire season sparked off on July 12 with the Moore Peak Fire, which burned about 700 acres along Texas 71 in Llano County. 
Events such as the upcoming water drive are crucial for volunteer departments that rely heavily on donations and fundraisers for resources, officials said.
"It's been a busy wildland fire season so far, and we have depleted our drinking water supplies that are used to hydrate our firefighters fighting brush fires in Llano County," reads a social media post from the Llano VFD.
Dozens of fires have been reported in Llano and Burnet counties since burn bans were imposed in July, and many of them are being fought by volunteers. 
"We only have one paid department in Llano County, and that's in Horseshoe Bay," said Llano County Emergency Management Coordinator Gilbert Bennett in an interview with DailyTrib.com.
Out of the 20 fire departments between Llano and Burnet counties, only three are fully professional: the Burnet, Marble Falls, and Horseshoe Bay city departments. The remaining 17 departments are either entirely volunteer-based or use a substantial number of volunteers to get the job done. These departments almost always respond during calls for mutual aid.
Bennett said the Llano and Valley Spring volunteer departments were both working a blaze during this interview on the morning of Aug. 7, having spent the previous night hosing down 100 hay bales that caught fire near Llano County Road 411.
"As long as the heat continues, we're still at an elevated danger for fires," he said. "Until we get some rain or relief, we need people to be vigilant and notify us as soon as they see smoke."
Burnet and Llano counties are extremely dry and susceptible to fire right now, according to the Keetch-Byram Drought Index, which is used to measure moisture levels and fire risks across Texas. Both counties are at the extreme end of the 0-800 KBDI scale, within the 600-800 range.
The 600-800 range is often associated with extremely intensive, deep-burning fires, according to KBDI information from the Texas A&M Forest Service.
The Forest Service fire rating is currently at Texas Wildland Fire Preparedness Level 4 on a 1-5 scale. 
Sixty-one named wildfires were burning across almost 9,000 acres of Texas on the morning of Tuesday, Aug. 8, according to the Forest Service's incident viewer. 
Seventy-six percent of the fire departments in the state are volunteer-based and often the first line of defense against wildfires in rural areas.