Historic property tax cut goes to Texas voters in November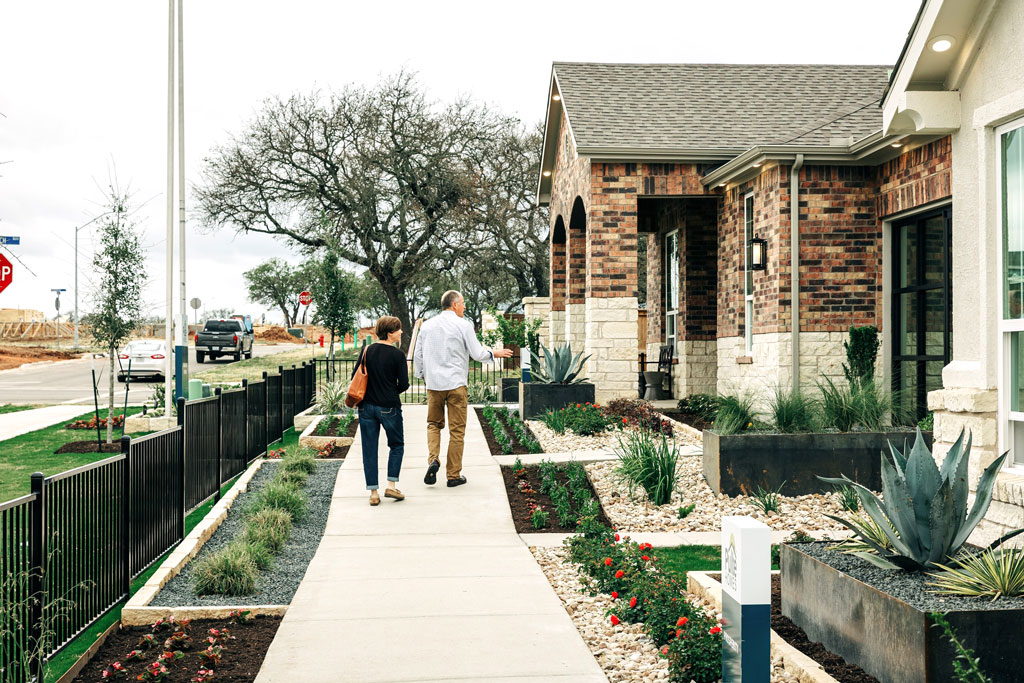 On Election Day, Nov. 7, voters will decide on what state leaders are calling the largest property tax cut in Texas history. A resounding "yes" is expected on House Joint Resolution 2, a constitutional amendment that would allow the state to implement Senate Bill 2, a property tax cut, and Senate Bill 3, a franchise tax cut for businesses.
Both bills came out of the second special session of the 88th Texas Legislature in July.
SB 2 would:
use $18 billion from the state's $33 billion Rainy Day fund for a 40 percent decrease in school property taxes statewide, reducing the tax rate by 10.7 cents per $100 dollar valuation;
increase homestead exemptions from $40,000 to $100,000 ($115,000 for homeowners over 65);
and put a 20 percent appraisal cap on small businesses and rentals.
SB 3 would raise the amount of money a business can make to $2.47 million from $1.24 million before it has to pay franchise taxes.
Voters will be asked for an up or down on House Joint Resolution 2, which authorizes the state to enact the cuts in the two bills. A constitutional amendment prevents any changes by lawmakers and will keep the hefty price tag from counting against required spending limits for the next two years.
If approved, the $18.6 billion in school property tax relief would automatically go into effect for the 2023 tax bills due in January 2024.
What is not included in either of the measures are teacher pay raises or increases in basic allotments used to determine how much per student the state pays public school districts for education. Gov. Greg Abbott promised a fall special session focused on education funding, but no date or call for legislation has gone out yet.
"Our biggest concern is whether they are going to keep us whole," said Keith McBurnett, superintendent of Burnet Consolidated Independent School District. "In my 30 years in education, I've heard promises where they've made changes in school finance and they promised they will keep us whole, and that promise doesn't come to fruition."
Keeping the district "whole" means the state will provide enough money to make up for the amount lost to lower property taxes.
Another concern is that the governor is tying school choice to the success of any education funding changes that come from the fall session. School choice, also referred to as a voucher system, allows public education money to follow students to their choice of school, whether public, private, charter, home, or other.
McBurnett said school choice is a threat to public schools.
"Public schools are the cornerstone of our democracy and our nation, and it's been that way since our founding," he told DailyTrib.com in a recent interview. "If anyone wants a voucher scheme, let it stand on its own merits and be voted up or down independently from taking care of our public school teachers and our school districts."
The priority of a special session for education should be on solidifying long-term state funding for public schools and giving teachers raises, he said.
"In the past, (state legislators) have funded for a year or for the biennium, and the school district has to pick it up after that," he said. "We'd like the state to make a lasting commitment to teacher pay."
Attaching school choice funding to a promised teacher pay raise and increase in the basic per-student allotment pits rural school districts against the majority of legislators. That's certainly true in Burnet County, where both Burnet and Marble Falls districts oppose "vouchers," while state Rep. Ellen Troxclair (R-District 19) has made "school choice" a priority.
"We are absolutely failing more than half the children in our state, and that has to change," Troxclair told DailyTrib.com in an emailed response to questions. "With 31 other states already adopting some form of school choice, we know that allowing the money to follow the child improves outcomes for all."
Troxclair represents Burnet County in District 19, which also includes Blanco, Gillespie, Kendall, and parts of Travis counties.She agrees with local school district leaders that more needs to be done to fund schools. She supports the eventual elimination of school maintenance and operations taxes, which account for nearly half of all property tax bills for homeowners.
"This interim, I'll be focused on providing a path to permanently eliminate school property taxes," she said.
She praised the bills passed in the second special session. SB 2 allots $12.7 billion in property tax cuts, while SB 3 cuts $600,000 from franchise taxes.
"In real dollars, this results in a sustainable savings of around $1,300 per year for a $330,000 home and $2,600 for a $660,000 home," according to Troxclair. "This plan delivers something for everyone on a scale that has never been done before. The feedback from districts has been overwhelmingly positive as residents are adding up their savings and celebrating this win for our pocketbooks."
Marble Falls and Burnet school district officials have voiced support for the property tax cuts.
During the fall special session, Troxclair said she will work to raise teacher pay and solidify long-term state funding for schools.
"I made using our state surplus to buy down our property tax burden a priority, and I'm honored to have been a part of delivering it," she said. This plan allows us to continue buying down school taxes with state money, funding our schools in a more sustainable way in the long term. I supported a robust teacher pay raise during the regular session and am optimistic that we will deliver this during the education special session this fall."