Llano County agrees to fund therapy dog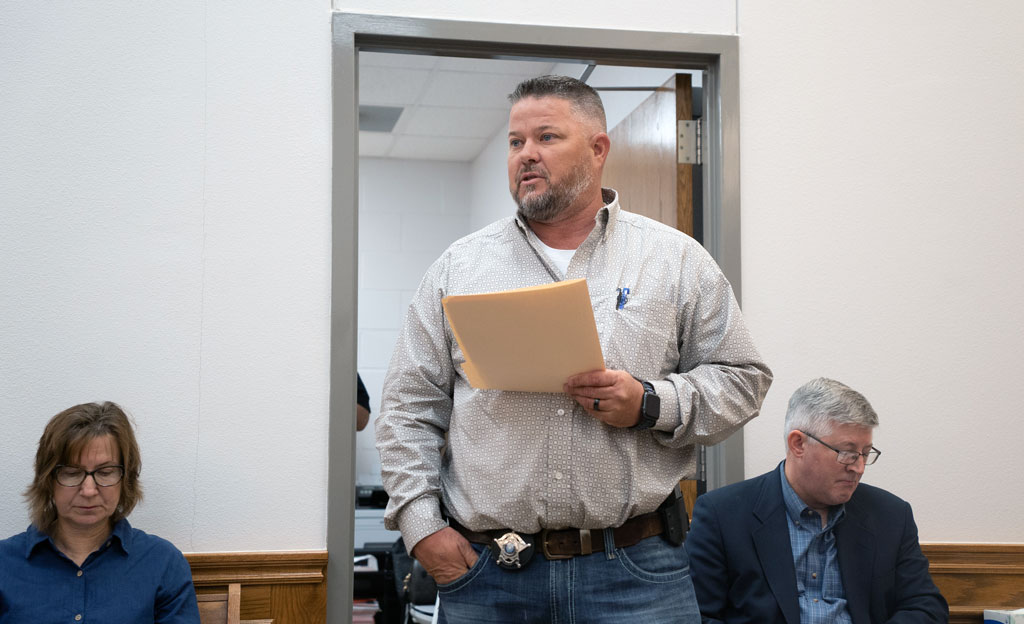 Llano County commissioners approved funding for a specially trained therapy dog to partner with the county's mental health officer during the regular meeting of the Commissioners Court on Monday, April 10.
With the court's approval, Llano County Mental Health Officer Jeff Phillips will purchase a young dog that will undergo special training to provide emotional and psychological support on mental health calls and be an outlet for public outreach in the county.
Phillips already had a dog in mind, a goldendoodle puppy that he believes will be perfect for the job. Her name is Luna.
The dog costs $1,800, which Phillips put down as a deposit prior to the court's approval to ensure the county would end up with the ideal animal.
"(The dog breeder) is holding (the puppy) with the deposit, which I put down because I feel so strongly about this program," Phillips told the court.
In addition to the purchase of the dog, training will cost $2,800. Phillips expects annual costs to be about $3,700 a year.
Funding for the dog is coming from an opioid settlement of around $100,000 that Llano County received from a class action lawsuit against several drug manufacturers and pharmaceutical companies.
A stipulation of the fund is that the money be used for mental health services and training, which includes the therapy dog.
The dog will go out on mental health calls, provide support to officers who have experienced high-stress events, visit children struggling with mental illness, and visit hospitals, nursing homes, and local events to engage with the community.
As a mental health officer, Phillips makes initial assessments during a crisis and provides support to victims during and after traumatic events.