Community survey seeks input on Marble Falls superintendent search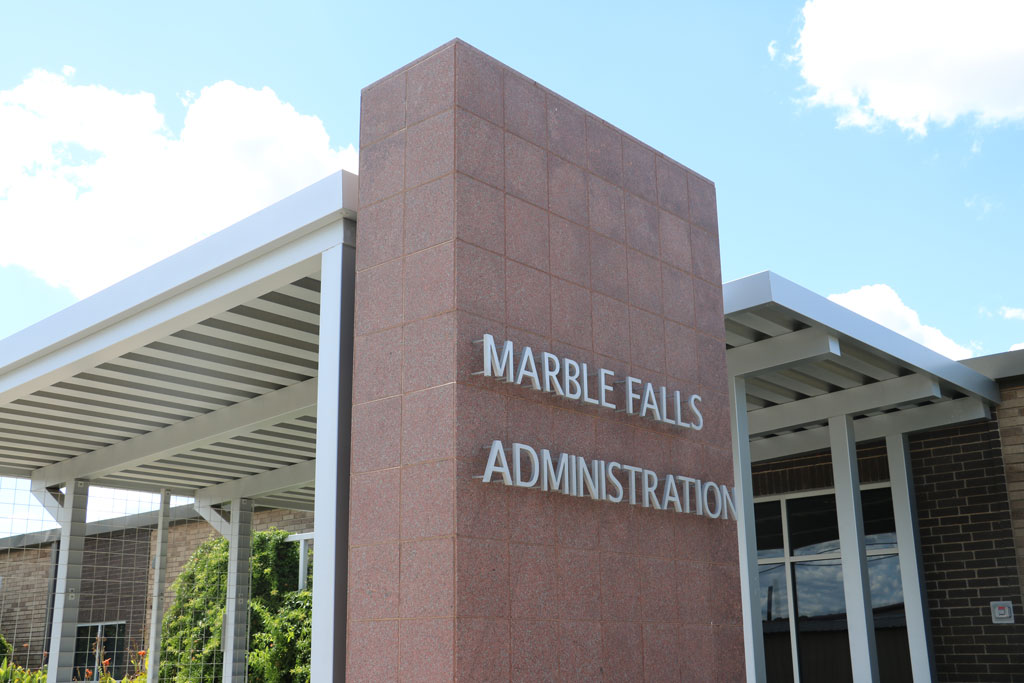 The Marble Falls Independent School District Board of Trustees hopes to gain insight from residents through an online survey as the board continues to search for a new superintendent following the official resignation of Superintendent Dr. Chris Allen, effective Jan. 31. If you'd like to fill out the survey, visit the Google Form created by the district.
"The MFISD Board of Trustees values community involvement and would like to request input on the qualities the community would like to see in our next Superintendent of Schools," MFISD Communications Specialist Megan Hamilton said in a media release. "Please take the time to complete a Community Input Survey to help guide the Board of Trustees to best serve the District."
Questions for the survey include identifying important attributes for the next superintendent, areas of improvement, and thoughts about the future of the district.
Responses are due by Feb. 10.
Trustees began the search process at a regular meeting on Jan. 17, when they hired job search firm Walsh Gallegos Treviño Kyle & Robinson P.C. to help find and suggest potential candidates for the top job.
While the firm will assist trustees with candidate suggestions, the board will ultimately decide who to hire.
The district hopes to begin initial interviews of potential superintendents on March 1 and 3.
Applications for the position are available now. District officials ask all interested candidates to turn in applications and supporting documents by 4:30 p.m. Feb. 15.
The board plans to review applications on Feb. 21 during a regularly scheduled meeting.
Those who'd like to apply for the superintendent job are asked to email suptsearches@wabsa.com or call Valerie Dorucher Herbet at 210-979-6633.