Messiah the dog recovering from shooting; reward offered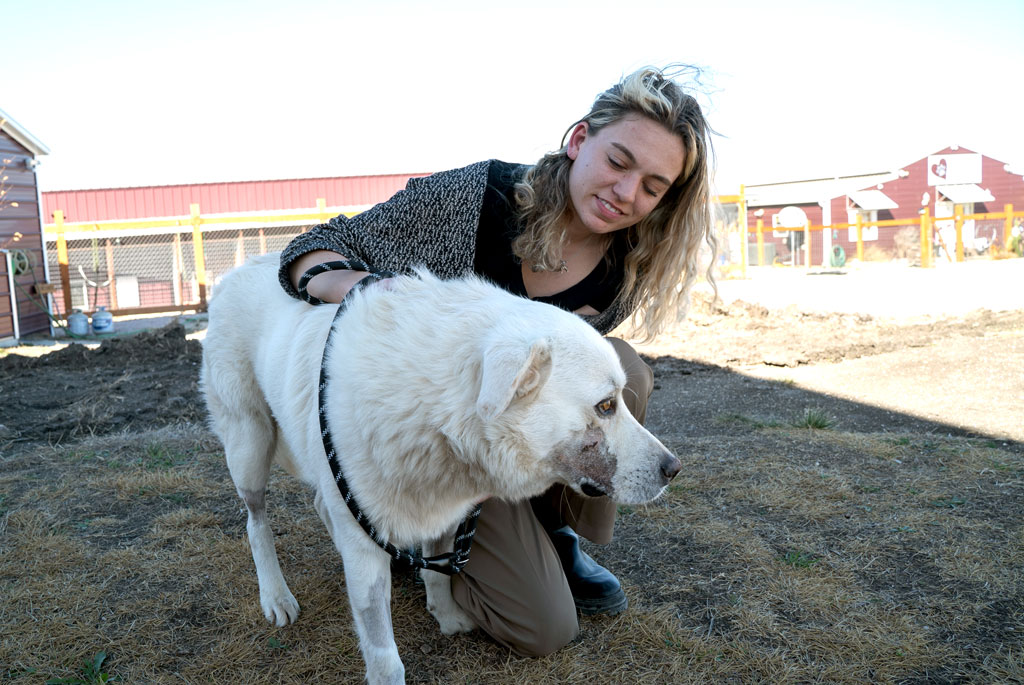 A Great Pyrenees dog shot multiple times on Jan. 12 in Kingsland is on his way to recovery thanks to the quick action of local animal welfare organizations. Although still receiving 24-hour care at Living Grace Canine Ranch in Bertram, Messiah is expected to move into a foster home on Friday, Jan. 20, until he's cleared for adoption.
"I think he has a great future," Hill Country Humane Society Executive Director Paighton Corley told DailyTrib.com. "There are a ton of people interested in him, and he has an amazing foster."
Kingsland resident Alex Shumaker called the Llano County Sheriff's Office after he heard gunshots on the afternoon of Jan. 12 and found the dog hiding under his home covered in blood from at least eight bullet wounds. A round shattered in his face, another passed within an inch of his spine, and another went through his back leg, narrowly missing the bone.
Officers captured the dog and took him to Hill Country Humane Society, which rushed him to Highland Lakes Veterinary Clinic in Marble Falls for treatment. After he was stabilized, Messiah was taken to Living Grace Canine Ranch, where he could receive around-the-clock care. 
"When he first got here, he was, of course, terrified and in pain," said Living Grace Director Rhonda Minardi.
No owner has come forward to claim Messiah, and the shooter has not been identified.
A $5,000 reward has been offered for information leading to criminal charges in the shooting by Help Asheville Bears, a North Carolina-based animal rights nonprofit. Call 1-855-767-2327 to report anonymous information.
Hill Country Humane Society paid for Messiah's care, which is ongoing but is $2,400 so far. A Facebook fundraiser has gathered $4,000 for the shelter for his care.
Shumaker, the man who found Messiah, did not witness the shooting but heard the shots. He had previously contacted the Llano County Sheriff's Office after four of his dogs were shot by a neighbor in the past year for alleged attacks on their livestock.
"It's kind of cruel for somebody to shoot a dog that many times," Shumaker told DailyTrib.com. "From my knowledge, no livestock were killed or hurt, but they may have been harassing chickens."
LCSO was unavailable for comment at the time of this story's publication.