New county tourism director ready to promote attractions, including old jail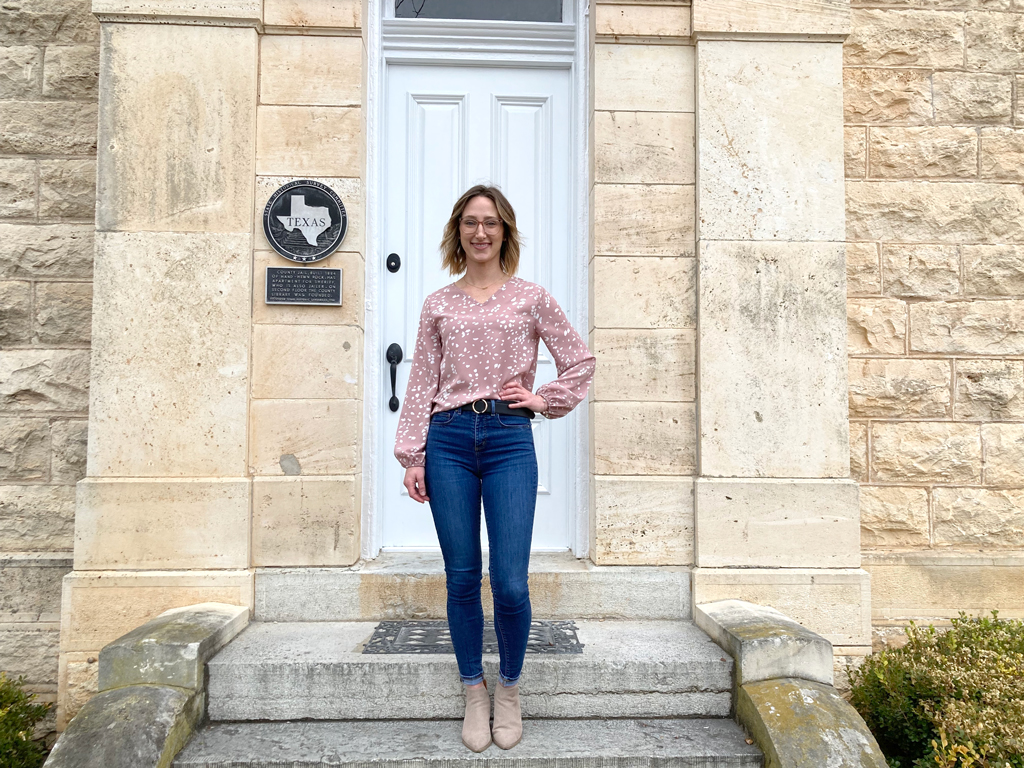 With all the activity at the old Burnet County Jail, you might think there's a new sheriff in town. The latest occupant in the historic building on the courthouse square, however, is Blair Manning, the county's new Tourism and Marketing director. She will set up office in the newly renovated old jail at 109 S. Pierce St. in Burnet. The building first opened in 1884.
Manning left her job as assistant chief deputy at the Burnet County Treasurer's Office to take on a full-time job with Burnet County tourism, a position that is funded through hotel occupancy taxes. She is excited to begin meeting with hotel and motel owners and visiting storefronts, wedding venues, and other attractions to promote them to tourism media.
"I love the Hill Country," Manning said. "And I can't wait to be able to dive in and get more people out here to visit."
Much of her responsibility is showing off the rich history and beauty of the area through social media and through communication with travel journalists.
While she grew up in Cincinnati, Ohio, her family is from Burnet and moved back to the area when she was a senior in high school. Manning attended Texas State University, where she received a Bachelor of Arts in communications. She worked at Camp Longhorn, a family operation, for several years after that, doing marketing and recruiting and hiring counselors for the summer camps. 
She is well versed in all that the area has to offer for recreation.
"We all know how great the Hill Country is, and I'm ready to let the rest of Texas and beyond know that and draw all of them in to visit," Manning said.
The jailhouse recently underwent renovations, also paid for with HOT money. It will soon serve as a visitors center and museum and be open for tours. A portrait of Wallace Riddell, one of the longest-serving sheriffs in Texas' history, hangs on a staircase wall. Riddell and his family lived in the jail for many years, feeding prisoners food cooked in their home kitchen. The upstairs area, where the jail cells used to be, has been designed to serve as community meeting spaces.
When referring to the potential growth of the attractions and tourism opportunities in Burnet County, Manning said: "It's an incomprehensible goal because there's just so much. I don't know that there's a cap on what we can do."