CROSS COUNTRY: Burnet runners qualify for state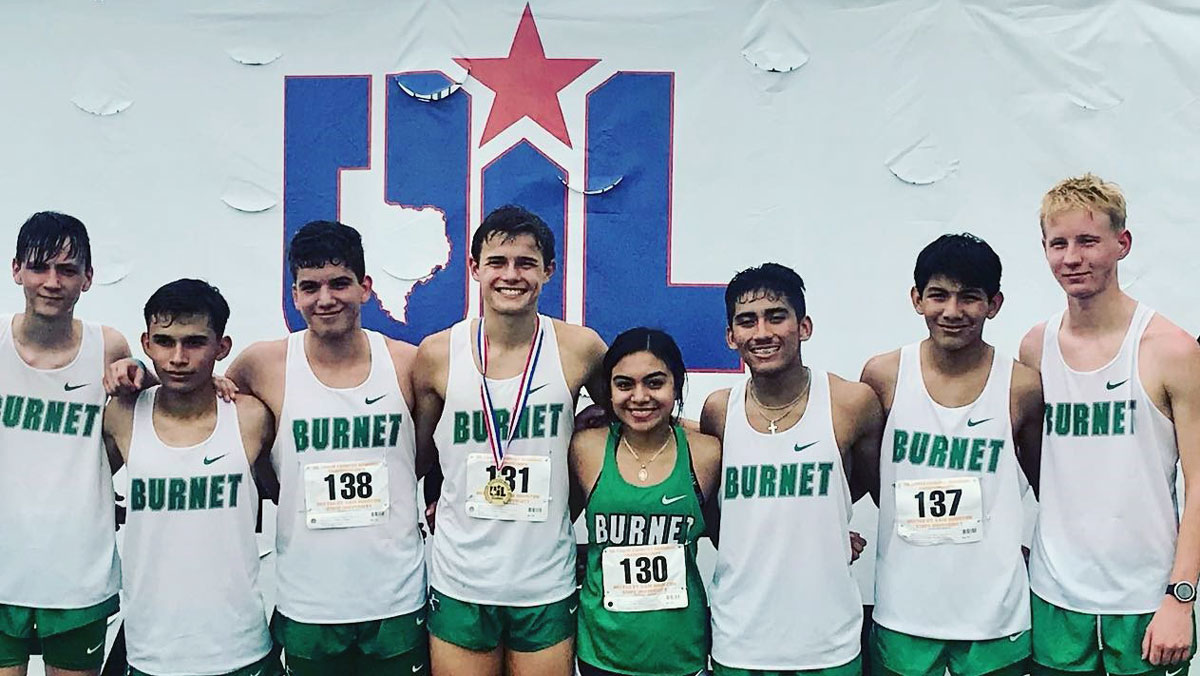 Burnet High School sophomore Hudson Bennett and junior Andy Urista qualified for the Class 4A state cross-country meet after finishing in the top 13 at the Class 4A Region III meet Nov. 10.
Bennett took gold at regionals, clocking a time of 16:20.90 for the second year in a row. Urista was 10th in 17:04.60.
BURNET RESULTS
BOYS (3.2 miles)
1, Hudson Bennett, 16:20.90; 10, Andy Urista, 17:04.60; 55, Carlos Olivera, 19:01.70; 855, Moses Deluna, 20:13.50; 89, Devin Petterson, 20:58; 100, Matthew Silva, 22:44.60; 101, Will Lewis, 23:16
GIRLS (2 miles)
26, Rose Flores, 13:55.30
UP NEXT
Class 4A state meet at 12:30 p.m. Tuesday, Nov. 24, at Old Settlers Park, 3300 E. Palm Valley Blvd. in Round Rock