Burnet program: Forensic psychiatrist to discuss motivation behind mass killings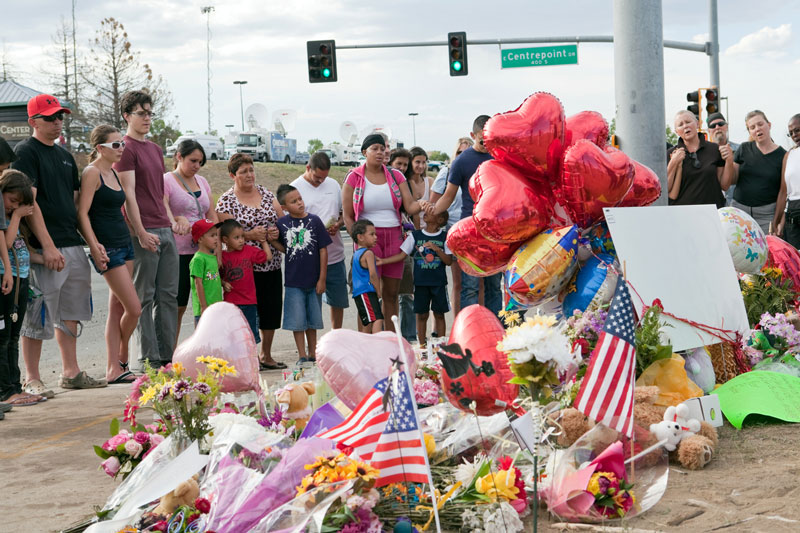 STAFF WRITER JENNIFER FIERRO
After a mass shooting, everyone often wonders why. What could have made someone commit such a horrific crime?
Forensic psychiatrist William Reid will offer insight into a killer's motivation during a free Coffee Talks author program at 2 p.m. October 10 at the Herman Brown Free Library, 100 E. Washington St. in Burnet. Refreshments will be served at 1:30 p.m.
Reid of Horseshoe Bay was an expert witness during the trial of James Holmes, who killed 12 people and injured 62 others at a Century 16 movie theater in Aurora, Colorado, on July 20, 2012. Holmes had no criminal background before the shooting, according to reports.
On August 24, 2015, he was sentenced to 12 consecutive life sentences plus 3,318 years without parole.
Reid's book "A Dark Night in Aurora: Inside James Holmes and the Colorado Mass Shootings" delves into the shooter's mind and asks if Holmes knew what he was doing was wrong.
Reid was the medical director of the Texas Department of Mental Health and Mental Retardation from 1989-96. He is a clinical professor of psychiatry at the Texas Tech University Health Sciences Center, Texas A&M College of Medicine in Temple, and the University of Texas Dell Medical School in Austin.
His book on Holmes examines the killer as a boy, the shooting itself, the investigation, the trial, and after the trial.
When it comes to mass shootings, he said the general public often doesn't understand several factors:
• the way criminal laws treat shooters when that person pleads not guilty by reason of insanity. "It's more of a legal concept," Reid said. "James Holmes pled not guilty by reason of insanity. But did they have so serious of a mental disorder at the time of the event that they didn't know what they were doing or that it's wrong? A person can have mental illness but still understand what they're doing in the sense they're responsible for the act."
• some do it due to mental illness. The question is whether they're responsible for the act. Some do it because they're not thinking clearly; others have a misguided sense of patriotism, religion, and some to become famous. "There's lots of different pathways and no one mindset," Reid said.
• gun control won't prevent mass shootings, he said, noting bombs, vehicles, and poisons also kill people.
The forensic psychiatrist said he'd rather see improvement in the mental health system that spurs people to use it.
"It's very difficult to take people off the streets," he said. "Most of the time, you can't read people's minds."
He believes the two best avenues for prevention are law enforcement and the media.
Law enforcement because those individuals have the proper training, and the media, which can hold "itself back from sensationalism.
"Law enforcement are the real experts in people shooting people," he said.
Call the library at 512-715-5228 or go to hermanbrownlibrary.org for more information.