Blue Bonnet Cafe in Marble Falls celebrating 90 years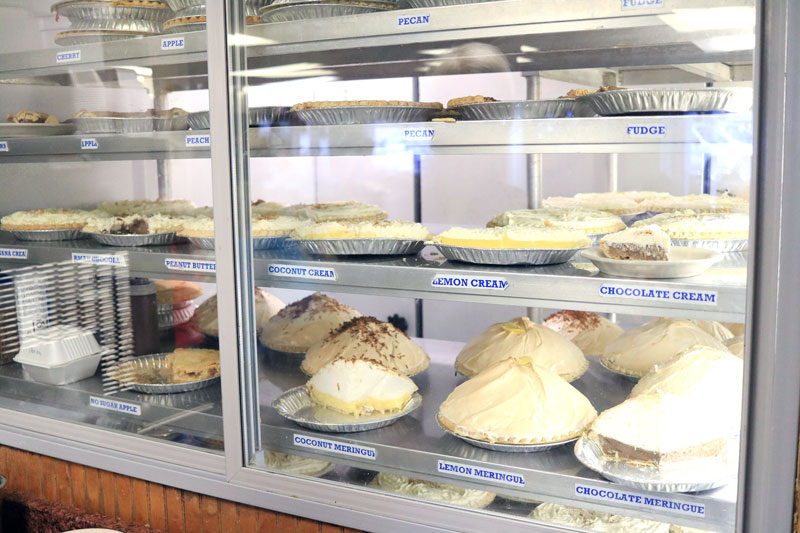 STAFF WRITER JARED FIELDS
Since April 1929, generations of Highland Lakes residents have made family meals at the Blue Bonnet Cafe a tradition.
"Some customers have been coming in here forty, fifty, sixty years," said John Kemper, who, along with wife Belinda, has owned the iconic Marble Falls restaurant since February 1981. "You'll have people come in, and there will be a whole big family of them and one of them will check out and say, 'That's my grandfather over there, and his father used to bring him in here when he was little.'"
The Blue Bonnet Cafe, 211 U.S. 281, celebrates 90 years in business Wednesday, May 15, with 90-cent slices of pie and other throwback prices.
Kemper said they used to call the restaurant the "Famous Blue Bonnet Cafe" but decided it needs to be the "World-Famous Blue Bonnet Cafe" because of the stories and anecdotes they hear from around the globe.
"When people find out we're from Marble Falls, a lot of times, the next thing out of their mouth is, 'What is the name of the cafe everybody goes to?'" Kemper said.
Known for down-home cooking and pies, Kemper said the true secret to success isn't in a cupboard.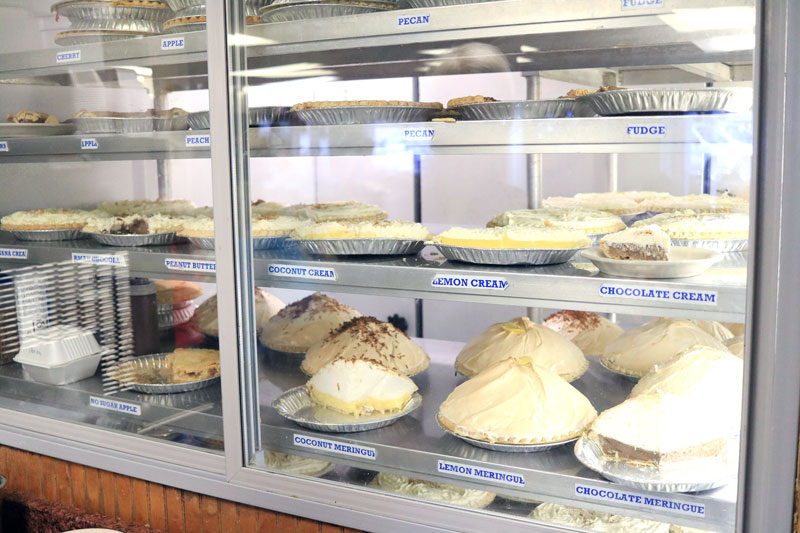 "The thing that makes the Blue Bonnet Cafe special is the employees," he said. "The average employee has been here eight years, and we're up to seventy-four employees."
It all began in April 1929 on Main Street when O.E. Smith opened the Blue Bonnet Cafe — naming it after a woman's blue hat, not the state flower.
The cafe moved to its current location on U.S. 281 in 1946, and the Kempers expanded the kitchen and built a new dining room in 2000.
The Kemper's daughter, Lindsay, and husband David Plante joined the business in 2005.
"We've seen kids that I know, when I started working here, they'd wait to get picked up and mom would pick them up, and these kids are driving now, graduating high school, getting married. It's pretty amazing just within our family of the restaurant," David Plante said.
The Blue Bonnet family serves 400,000 people a year, Kemper said. That many customers go through 28,800 eggs, 5,920 chicken-fried steaks, 98,800 cups of coffee, 23,000 glasses of iced tea, and 3,100 pies per month.
[box]For a by-the-numbers look at the Blue Bonnet Cafe, pick up a free copy of the May edition of The Picayune Magazine or flip through a digital version at 101HighlandLakes.com.[/box]
The Blue Bonnet Cafe's books aren't computerized, so everything relies on what Kemper calls the cafe's "bible." In it are 38 years of sales going back to when the Kempers took over the business on Feb. 16, 1981.
Looking back, John Kemper said that, at the time, he would not have guessed that 38 years later he'd still be here.
"Belinda, my wife, she's like a fourth-generation native, and she figured out — because I was raised an Air Force brat and lived all over — she figured this is the one guy who will get me out of Marble Falls," Kemper said. "We went to (the University of Texas in) Austin and came back and haven't left yet."