Stretch of Phillips Ranch Road in Granite Shoals should reopen Dec. 3 after major work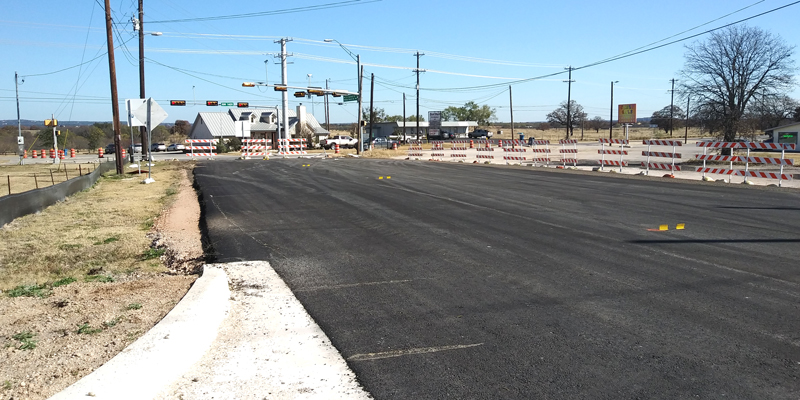 STAFF WRITER JENNIFER FIERRO
Road construction crews will reopen Phillips Ranch Road in Granite Shoals by Monday, Dec. 3.
The update was announced by City Manager Jeff Looney, who added that the opening is predicated on not experiencing any unforeseen delays such as weather or construction or asphalt plant operation issues.
"We're looking forward to it," Looney said of the reopening of one of the main arteries in the city. "Everybody is going to be really pleased. They'll be surprised at how nice it's going to be when it's all completed."
The city closed the stretch of Phillips Ranch Road from RR 1431 to Newcastle Drive starting Nov. 5 for major repair work. Crews still have to do touchup work, he added, such as striping and ditch work. While crews won't close the road for this work, they might have to temporarily stop traffic on one side to complete it.
Road work on Phillips Ranch Road is part of a $3 million bond residents reconfirmed in November 2017. The bond also included work on Prairie Creek Road and Valley View Drive.
In October 2017, city staff announced that repairs to the nine-tenths-of-a-mile stretch of Phillips Ranch Road from 1431 to Newcastle would come in at just under $1 million.
Further improvements on Phillips Ranch Road from Newcastle to Live Oak Drive will cost an estimated $869,000.