Llano plans Flood Aid concert; group pushes to rebuild parks after Badu facilities destroyed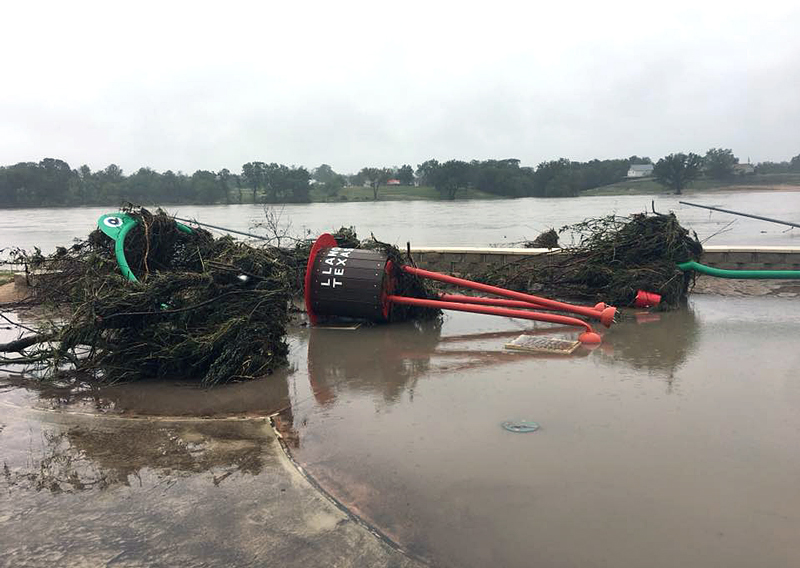 STAFF WRITER JARED FIELDS
Flood recovery efforts were at the forefront of a discussion Nov. 5 during the Llano City Council's regular meeting.
Briley Mitchell, executive director of the Llano Chamber of Commerce, asked the council to waive rental fees to the John L. Kuykendall Event Center for a benefit concert to be held Feb. 16, 2019.
"We want to make it big," Mitchell told council members. "The biggest musical event Llano's ever had."
The event, called Flood Aid, is planned to go from 11 a.m. to 11 p.m. that day with about 1,500 attendees, Mitchell said.
A headlining act has not been determined, although Mitchell said he wants it to be someone who would not only attract local residents but people from large cities in the state as well.
The council unanimously passed a motion to waive the fees for the event.
One of Llano's biggest yearly events, Llano Earth Art Festival, was on the consent agenda to again use Grenwelge Park for its festival. That item was pulled out of the consent agenda, but without a representative from LEAF in attendance, was moved to the city's next regular council meeting.
The city's parks suffered major damage from the Oct. 16 flood. Julie Leverett, representative from Llano Parks Project, gave a presentation on the organization's efforts and future plans.
Instead of focusing on the damage to the city's parks, Leverett asked the city to support the group's efforts to develop a master parks plan.
"(The flood) gave us fuel to be able to say, 'Let's do this. Let's rebuild, and let's do this as a community,'" Leverett said.
Badu Park facilities — including the Matt & Doraliza Raglin Splash Pad, the pavilion, and a control building — were destroyed in the flood.
Her proposal to the City Council was for members to simply support the Llano Parks Project as it fundraises to pay an estimated $75,000 for a firm to create a master parks plan.
Part of the fundraising includes the Antler Drop Ball, which has been moved to the Ramblin' Rose in Llano on March 2, 2019.
The City Council voted unanimously to support the Llano Parks Project moving forward.
In other flood-related action, the City Council voted unanimously to demolish the old Ice House Structure near the water treatment facility on the south side of the Llano River.
Flooding damaged the abandoned facility, and, after inspection from an engineer, the best course of action was to demolish the structure.
The walls of the building will be cut down to a shorter height, and concrete will fill in the structure.