Wet weekend could affect games and events; burn bans lifted
FROM STAFF REPORTS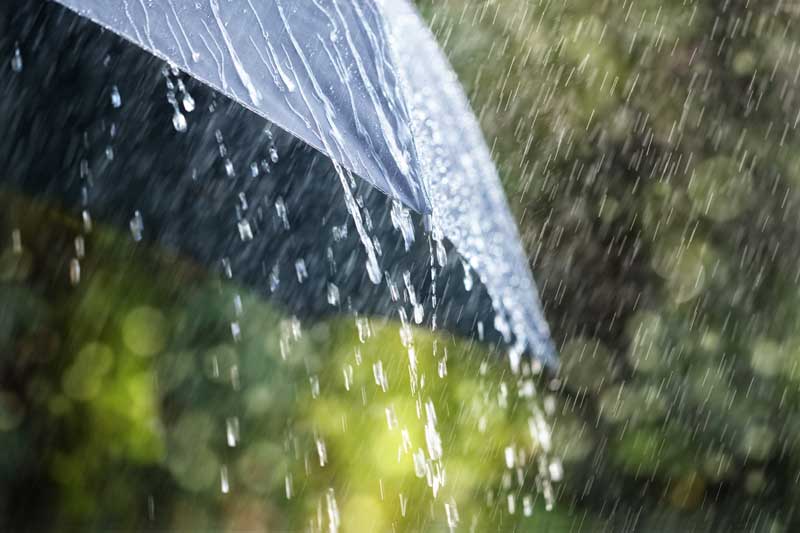 MARBLE FALLS — High thunderstorm chances this weekend could affect area football games tonight and big events tomorrow.
The National Weather Service predicts a 70 percent chance of showers and thunderstorms on Friday, Sept. 7. Although rainfall amounts aren't predicted to be much tonight, lightning could cause delays at football games.
The same chance for rain is in the forecast for the area Saturday, Sept. 8. That has implications for events such as the Bluebonnet AirSho in Burnet, the Spicewood VFD-EMS Destruction Derby, and the LuckenRod Car Show in Luckenbach. Organizers said Friday that the events are still scheduled. Should anything change, a list of social media accounts to follow for updates on each event is provided below.
As for the rest of the weekend weather, rain chances hang around through Sunday, Sept. 9. The chance for rain Sunday drops to 40-50 percent for Highland Lakes towns with highs in the mid-80s.
Highs creep up to the low 90s for Marble Falls and Llano on Tuesday, Sept. 11, and Wednesday, Sept. 12. Highs in Burnet aren't expected to hit 90.
Any rains in the area this weekend will add to a wet week for the Highland Lakes. In the past five days, 2.2 inches have fallen in Burnet, 3.1 in Llano, and 3.2 in Marble Falls, according to the Lower Colorado River Authority.
Rains have led to Burnet and Llano counties both lifting their burn bans. Burnet County made the announcement Sept. 6; Llano County on Sept. 7.
According to the United States Drought Monitor, the rains have decreased Llano County's drought status from 58 percent of the county being in "extreme drought" to less than 1 percent, between Aug. 28 and Sept. 4.
Despite the rains, the Texas Commission on Environmental Quality wrote Aug. 22 to public water system officials that the seasonal outlook "predicts that dry conditions will continue to persist in the coming months."
For more information about weekend events:
FRIDAY NIGHT FOOTBALL
Marble Falls and Burnet football coverage:
• DailyTrib.com reporter Jennifer Fierro on Twitter: @Picayune_Fierro
• Marble Falls Sports: @MFHSports
• Burnet: @BurnetCISD
• Llano Football: @HighLlano
EVENTS
Spicewood VFD-EMS Destruction Derby