Ice, wintry mix expected Jan. 16; all area schools canceled
UPDATE: The Burnet Consolidated Independent School District, the Marble Falls Independent School District, the Llano Independent School District, and Faith Academy of Marble Falls have canceled classes Jan. 16.
FROM STAFF REPORTS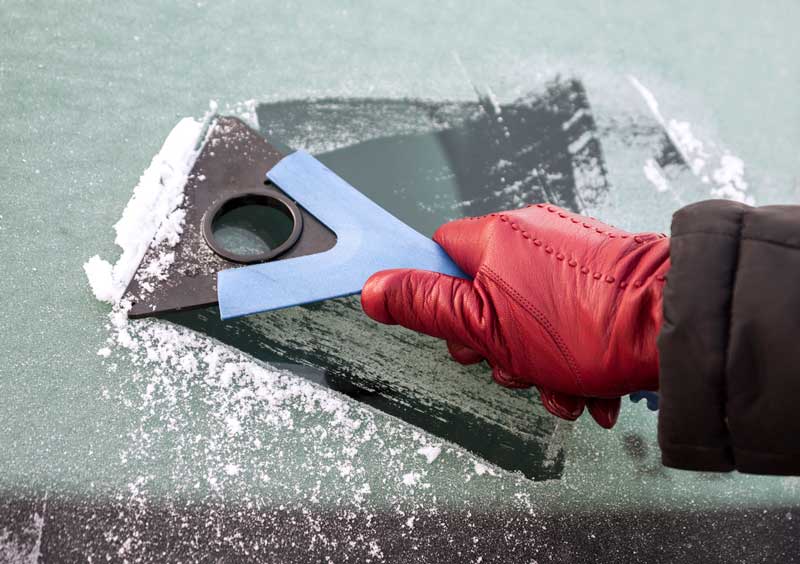 MARBLE FALLS — Another round of winter weather strikes the Highland Lakes late Monday, Jan. 15, and this one's packing such a punch that the National Weather Service is issuing a Winter Storm Warning from midnight through 6 p.m. Tuesday.
"A cold front will move through Monday night and bring with it cold temperatures, strong winds, and a wintry mix  of precipitation," according to the NWS warning. "Winter precipitation will begin across the northern Hill Country and Austin between midnight and 6 a.m. Tuesday, spreading south through the day."
The mix will begin as sleet and freezing rain with some snow possible. Officials said people in the Hill Country and Highland Lakes could expect up to a quarter-inch of ice accumulations. The Tuesday temperatures are likely to remain below freezing through the night and into Wednesday morning.
This could mean icy conditions into Wednesday.
"Temperatures will drop into the upper 20s by Tuesday afternoon, and with strong north winds, windchill values could drop into the teens," the NWS warning stated. "Overnight Tuesday into Wednesday, as temperatures continue to drop, some single-digit windchill values will be possible in the Hill Country."
Motorists should prepare for possible icy and inclement conditions Monday through Wednesday morning.
The possible inclement weather could affect schools and other operations. The Marble Falls Independent School District has already made changes to athletic schedules by moving the girls and boys basketball games to Monday from Tuesday. The Lady Mustangs varsity team will host Alamo Heights at 5 p.m. Monday at Max Copeland Gymnasium, 2101 Mustang Drive. Freshmen and junior varsity games have been canceled.
The boys basketball games are Monday at Alamo Heights. Freshmen and junior varsity boys play at 5 p.m. and variety boys play at 6:30 p.m.
The freshmen boys soccer game against Cedar Creek on Monday has been canceled. The district has also canceled the boys and girls soccer matches on Tuesday.
School officials are monitoring the weather and will make a determination as for any possible delays or closures as things develop. 
Listen to KBEY 103.9 FM Radio Picayune and check DailyTrib.com and their social media sites as well as school district websites and social media outlets for possible closures or delays.
Also, with freezing temperatures and inclement weather forecast, it's a good time to remember the four Ps: people, pet, pipes, and plants. If you have a neighbor, family member, or friend who has health or mobility issues, try to check on them before any bad weather hits as well as during it.
If you find you have to travel during this time, the Texas Department of Public Safety recommends you take the following items with you:
• blankets/sleeping bags, extra clothing, gloves, and a hat;
• flashlight and extra batteries;
• first-aid kit and pocket knife;
• high-calorie, non-perishable food and bottled water;
• and a windshield scraper, tool kit, booster cables, tow rope, and a shovel.
DPS officials also added that people winterize their vehicles by checking the battery, windshield wipers, and freeze-resistant fluid, tire pressure, tire tread, fluid levels, and lubricants to prevent freezing.