Burnet Middle School introduces newest Sandy Hook Promise program: 'Say Something'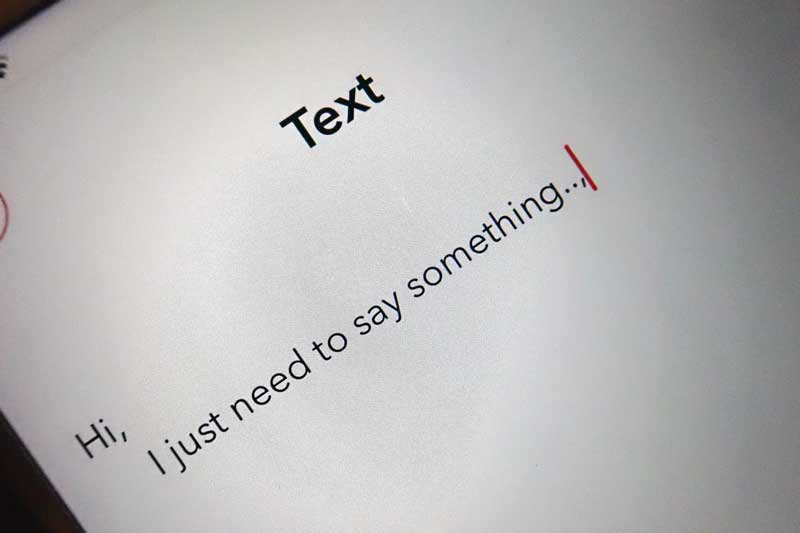 EDITOR DANIEL CLIFTON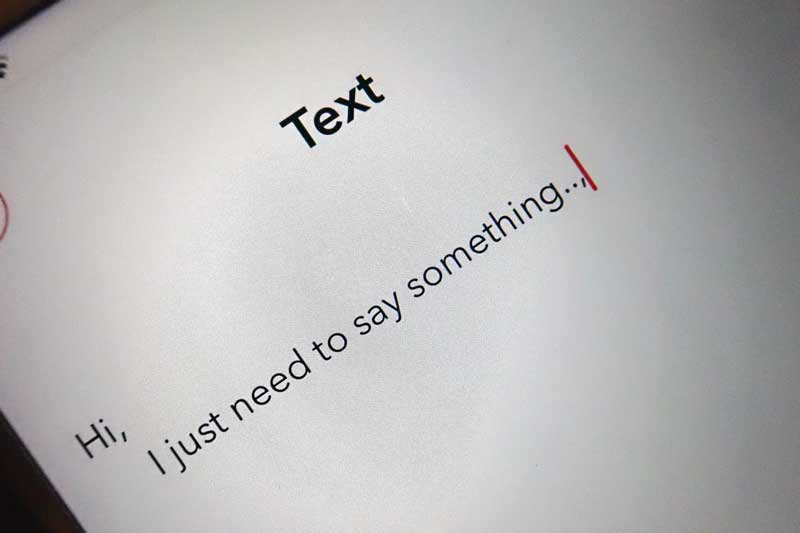 BURNET — Last year, Burnet Middle School students started with "hello." This year, they want everyone — their peers, staff members, parents, and residents — to say something.
"It's like the second step," said Burnet Middle School teacher and Interact Club sponsor Sara Te. The campus is participating in "Say Something" Week on Oct. 16-20. It's a free program through Sandy Hook Promise that's designed to help prevent a student — or anyone — from hurting themselves or someone else.
Last year, Burnet Middle School participated in Sandy Hook Promise's "Start With Hello" program. Nicole Hockley, a founder and director of Sandy Hook Promise, along with other organization officials, helped kick off the program on the campus with an assembly.
Te explained that "Start With Hello" is more than a weeklong program or "go get 'em" assembly; it's a pathway to changing the campus culture. The goal is to create a campus where everyone belongs, and it often starts with a simple "Hello."
Even this year, Te still sees how "Start With Hello" continues to shape the middle school.
"Say Something" goes a few steps further.
"It's a training," Te said. "A training on how to spot people who are showing these signs, the ones people show before they hurt themselves or hurt someone else."
Whether an individual is thinking about or getting ready to hurt themselves or others, he or she almost always exhibits signs. The problem, Te said, is most people don't recognize those signs, and if they do, they might not know how to intervene.
During class assemblies on Monday, Oct. 16, Interact Club members will help teach their classmates the signs to look for, the three levels, and how to respond. Sandy Hook Promise has provided a wealth of materials and support to help get "Say Something" up and going.
"It ties in really well with 'Start With Hello,'" Te said.
The training includes the three levels to look for: warning signs, signals (things are escalating), and threat (the person is on the verge of acting out).
"Start With Hello" and "Say Something" as well as Sandy Hook Promise grew out of tragedy. On Dec. 14, 2012, Adam Lanza walked into Sandy Hook Elementary School in Connecticut with a firearm and killed 20 students and six staff members. Prior to the school shooting, he killed his mother. He also took his own life.
One of the children was Dylan Hockley, Nicole's son.
Nicole Hockley and several other Sandy Hook parents decided they didn't want to stand by and let another tragedy happen or another youth harm themselves or others. They created Sandy Hook Promise and several programs designed to help schools, organizations, and communities prevent violence. The organization provides the materials free of charge.
Last year, when Hockley visited Burnet Middle School, she wasn't just overwhelmed by the students' buy-in to "Start With Hello" but also the community's. As she and other Sandy Hook Promise officials drove around Burnet, they noticed many of the business had put "Start With Hello" on their marquees and in other places.
While "Say Something" starts at the middle school, Te said there is an adult component. Middle school staff are being encouraged to learn the signs and also offer an ear to students if a youth has concerns, questions, or just needs a person to listen.
"You never know who a kid is going to find as a trusted adult," Te said.
Parents can even find "Say Something" resources at sandyhookpromise.org.
Along with learning the signs, Te said students need to feel empowered to know what to do next. That's part of "Say Something" training as well. Sometimes, it's just a matter of letting a trusted adult know what they've heard, seen, or read.
Sandy Hook Promise is also rolling out a "Say Something" app at several larger schools across the United States. It chose Burnet Middle School as the only small campus at which it introduces the app. Te said if a student believes someone is showing signs of possible violence — directed at themselves or others — that student can use the app to report it. The app then sends the information to Sandy Hook Promise, which can contact the proper authorities, whether it's the campus administration, counselors, or, if the threat is immediate, law enforcement.
While the assemblies and week gets "Say Something" up and running, Te said it's up to the students to keep it going throughout the year, a task she believes the kids are willing to accept. She pointed to "Start With Hello" as an example.
"They're still talking about it," Te said. "And with the kids leading the assemblies and training, I think it will have more impact. What we found is when it's kids teaching kids, they're more engaged."
Sandy Hook Promise programs are available at sandyhookpromise.org for schools, groups, organizations, and families.