Residents stall rock crusher plans citing traffic and environmental fears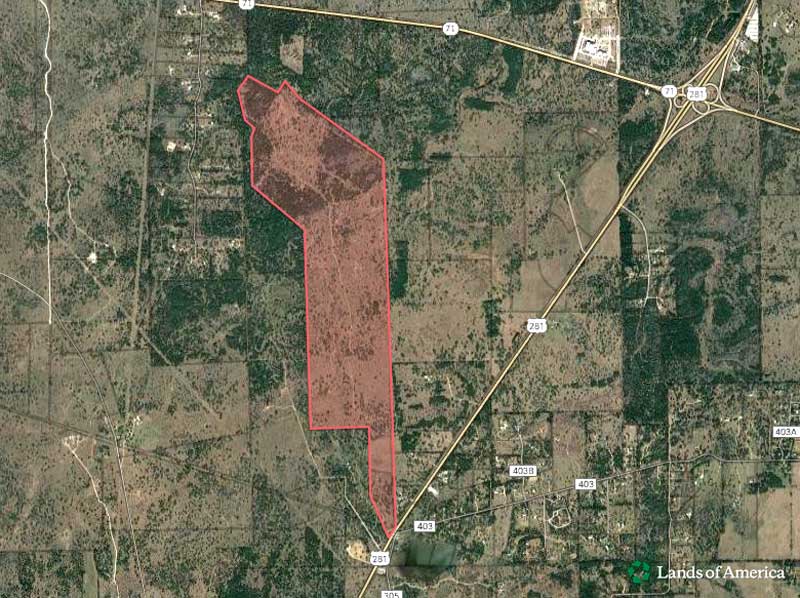 STAFF WRITER CONNIE SWINNEY
BURNET COUNTY — An effort to derail a rock crushing plant near the U.S. 281 and Texas 71 intersection has gained steam as resistance to the project resulted in an extended public commenting period, a newly formed opposition committee, and an onslaught of complaints against a pending air-quality control permit.
Asphalt Inc. applied for and is awaiting final approval for an air-quality standard permit from the Texas Commission on Environmental Quality.
The proposed plant would be situated on more than 500 acres of property labeled as "Thousand Oaks Ranch" with an entryway in the 14,000 block of U.S. 281 just south of the Texas 71 intersection.
"The community is building hospitals, beautiful subdivisions. We're expanding," said Pat Dickey, a nearby resident, who has lived off CR 403 for 24 years. "But to sneak (this) in under the radar would compromise our environment, the beauty of the community, and (Baylor Scott and White) hospital."
The medical center is located in the northwest corner of the 71-281 intersection.
The property on which the rock crushing facility would sit recently sold for approximately $5 million, according to an online real estate listing.
Attempts to reach a representative from Austin-based Asphalt Inc. LLC and the property owners listed in public records have been unsuccessful.
On Sept. 11, the Foxwood Property Owners Association hosted a meeting at which residents such as Dickey and others formed a so-called steering committee comprised of neighborhood and community representatives.
Subdivisions and entities represented included Foxwood in the southeast corner of the intersection, The Overlook on Texas 71 just west of U.S. 281, and the nonprofit Citizens for Scenic Texas Highways as well as CR 403-area residents.
Burnet County Precinct 4 Commissioner Joe Don Dockery, who addressed the Foxwood POA at its invitation, expressed concerns about several batch plant, rock crushing, and asphalt facilities as well as other mineral-based industries setting up shop along the area's main corridors, especially on Texas 71 in the unincorporated Spicewood area.
With that industry comes more traffic woes, he said.
"Our biggest concern is the lack of authority (that) counties have to regulate heavy industry, especially when it comes to land-use authority and adjoining land compatibility," Dockery said. "I have and will continue to meet with (Texas Department of Transportation) officials to address the concerns of ingress-egress and overall general highway safety when it comes to the heavy truck traffic on U.S. 281 and 71.
"This can't be one that gets swept under the rug because this is already in that area where we've had some major accidents, including a death," he added.
A portion of the 500 acres is located within the city of Marble Falls's extra-territorial jurisdiction (ETJ).
An ETJ extends some of a municipality's powers a mile outside of the actual city limits.
"It does give Marble Falls some regulatory authority regarding platting and watershed ordinance," Dockery said about a portion of the property.
Other concerns by nearby residents include the potential environmental impact.
"Flatrock Creek is back there. What's going to happen to that?" Dickey said. "There's dust, dynamite. They're going to draw the water out of the aquifers. … That's going to draw water commercially out of our area."
In their first steps to attempt to halt the plant, steering committee representatives say they plan to:
• erect a large sign on CR 403 at U.S. 281 telling people who to call to register a complaint;
• encourage residents to call and email TCEQ to prompt a potential contested meeting to allow for a public address of the issues;
• and share resources and information about state regulation and area rock crushing activities and formulate more ideas to try halt the project.
According to committee members, due to an error they discovered on the publicly posted signage at the intersection of U.S. 281 and CR 403, the initial commenting deadline required by the state in mid-September has now been expanded through Oct. 9.
"This is just one company. At some point, someone's got to stand up and say, 'Wait. Look how many people you're impacting here,'" Dickey said. "At some point, as a community is expanding, certain protections have got to be built in to not only protect the environment and beauty of our Hill Country, our resources, and our water but also the landowners who have invested untold millions."