Online mapping system to plot Marble Falls Cemetery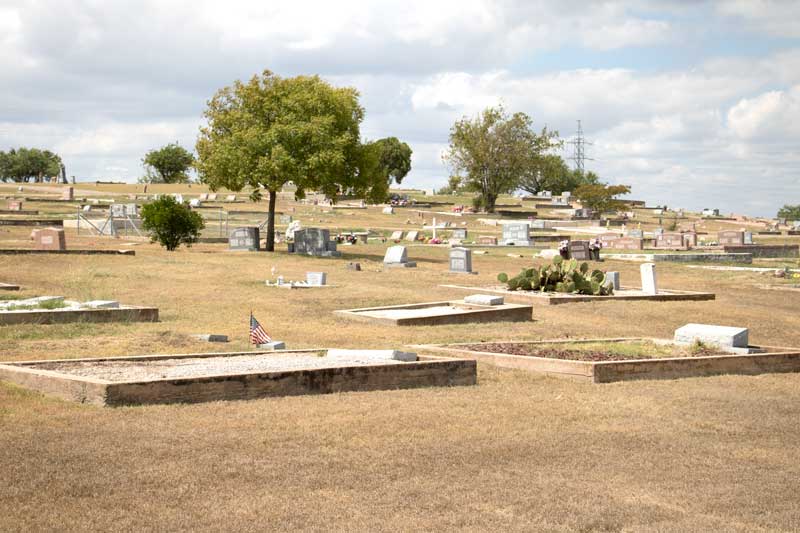 JENNIFER FIERRO • STAFF WRITER
MARBLE FALLS — An online mapping system for Marble Falls Cemetery will allow visitors to pinpoint gravesites within feet on the 20-acre property.
"It'll be a lot easier now," said Parks and Recreation Director Robert Moss.
The map will also show available plots.
Though the system won't be ready for more than a year, Moss has been meeting with representatives of Texas Cemetery Restoration, a company that preserves and restores monuments and gravestones as well as provides cemetery assessments, leveling, and repairs.
Moss was recently given the first map of the cemetery from the company. A TCR crew surveyed the property with a machine that takes images and records GPS coordinates every two feet as it examines the ground for "disturbances," or graves. The crew also took more than 2,000 photos of gravesites to match the GPS coordinates.
The cost of the service is $30,000, which comes from plots already sold.
The city's graphic information system analysts will take the data from the mapping company and build a web interface that will let people search for family members buried in the cemetery. The map will be available on the city's website, ci.marble-falls.tx.us.
"They'll get you within a 20-by-20-(foot) square," Moss said. "That'll make it a lot easier to find a marker versus 20 acres."
The system will also save city staff time.
Parks and Recreation Department Superintendent Lewis Fincher, who also serves as the cemetery sexton, spends about 20 percent of his workday helping people search for deceased relatives or plots for themselves, Moss said.
"Lewis gets tons of calls," he said. "Genealogy is a big deal now. People are doing a lot of research on family history."
Moss said sections of the cemetery, located at 400 S. Ave. S, have never been mapped, including a back corner owned by St. Frederick Baptist Church. Church leaders purchased that section about a century ago to bury children who had died from small pox.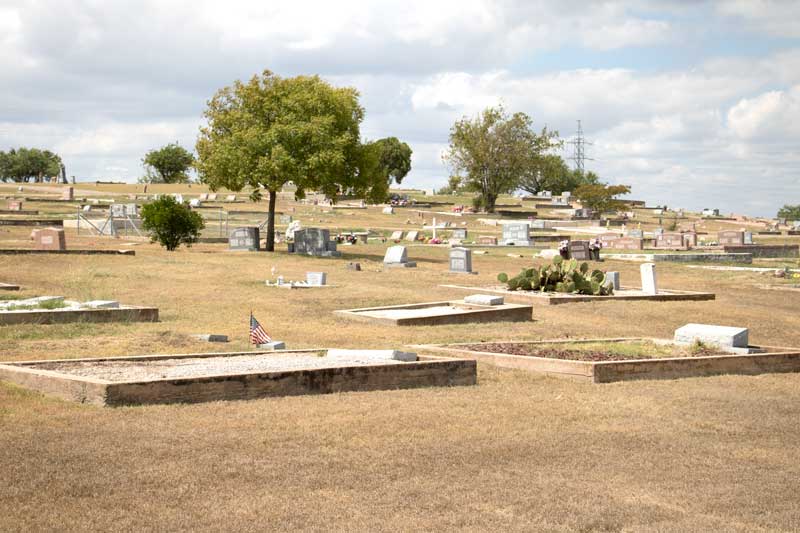 The Rev. George Perry of St. Frederick's was told many of those children came from Spicewood. The land in its cemetery was being used for something else.
Other parts of the cemetery of historical note include an unmarked section where convicts who worked at Granite Mountain are buried as well as a section where many of the founding fathers, their family members, and significant community leaders are buried.
"Go to the top of the cemetery, and you can see the whole city, practically," Moss said.
The parks and recreation department has a survey map with the names of most of the deceased who are buried in the cemetery, but since it's on paper, people must go to the department's office at city hall to look at it. The cemetery was founded in 1860 and came under the direction of the city in 1937.
By creating an online mapping system, individuals will be able to do those searches on their own.
"The mapping company is the first step in making sure we have accurate information," Moss said.
The director noted that many people see cemeteries as more than just burial grounds.
"They're becoming more of a memorial park," he said. "They're being dressed up. A lot (of cemeteries) are in beautiful places that are usually serene."
He said the only way the project will be completed is by groups working together, including St. Frederick's and the Marble Falls Cemetery Association, which is charged with preserving the cemetery's historical significance.
Perry said he is happy city officials are creating the map.
"We all need to know our history," he said. "We have two great libraries: the public library and the graveyards. I'm awfully happy they're doing it."
jfierro@thepicayune.com