Commissioners OK moving Kingsland precinct office to Buchanan Dam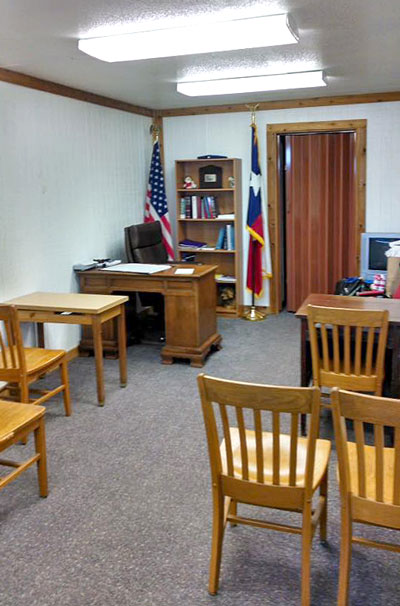 CONNIE SWINNEY • STAFF WRITER
LLANO — After a contentious debate Jan. 11 pitting Llano County Precinct 3 elected officials against Llano County commissioners, officials have approved consolidating the Kingsland annex into the East Llano County Annex in Buchanan Dam.
Counties with populations less than 30,000 are allowed to consolidate precinct offices by law even if the location is outside one of the precincts served. Llano County has approximately 19,300 residents.
The East Llano County Annex is located in Precinct 2 and currently houses those offices as well.
The Llano County Commissioners Court approved the move despite the presentation of a 500-signature petition and dozens of attendees who voiced their concerns against closing the Kingsland office, officials say.
Plans include renovations at the East Llano County Annex, 8347 RR 1431 Buchanan Dam, which is approximately 27,000 square feet, and shuttering the Kingsland office, 110 W. Chamberlin St., which is about 1,500 square feet.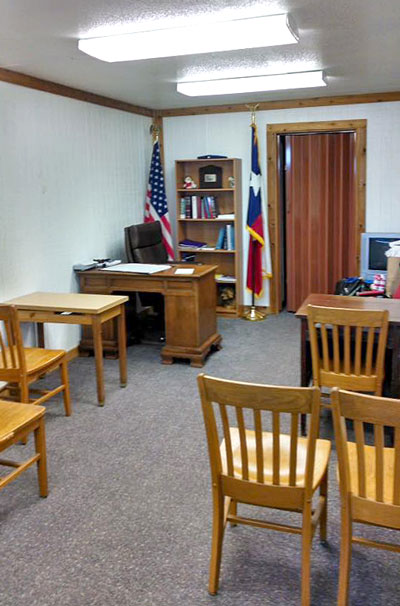 At the meeting, county commissioners voted 4-1 with Precinct 3 Commissioner Ron Wilson, who represents the bulk of the Kingsland community, voting against it.
"It's very unfair to the taxpaying citizens of Precinct 3, especially the elected officials in Precinct 3, to not have been consulted on any plans for the move," he said. "The citizens of Llano County should expect more transparency."
The remaining commissioners — Jerry Don Moss (Precinct 4); Peter Jones (Precinct 1) and Linda Raschke (Precinct 2) — voted for the move along with Llano County Judge Mary Cunningham.
"That building does not have a courtroom that's big enough to facilitate court. They need a better space, and there's just not a better space available or affordable within a one-mile radius," Cunningham said. "You're putting money into a building which has deficiencies. We've had plumbing and roof problems in the past. It's an old building. You can just fix so much."
A shooting in November of a district judge in Austin prompted the steps to research moving Kingsland offices to Buchanan for added security as well as more space, Cunningham said.
The county has housed Llano County Sheriff's Office deputies at the Buchanan Dam office since 2012.
"Parking is an issue (at the Kingsland office). There's no courtroom large enough to accomodate a jury," the county judge said. "It's difficult to secure. (The move) will save the taxpayers a considerable amount of money. We're trying to do the best we can for the county."
The estimated cost of renovations to the Buchanan Dam office is about $27,000, officials say.
Llano County Precinct 3 Justice of the Peace Era Marion and Precinct 3 Constable William Edwards are two elected officials with offices at the Kingsland annex who opposed consolidation.
"We really don't have any problems here. We're OK," Edwards said. "Our office is laid out in such a way that, where I sit at my desk, I can see everyone who comes into my office, and when there are loud voices, I go out there and deal with that.
"Occasionally, we escort someone out the door and ask them to come back with a better attitude," he added. "As far as security goes, we don't have a security issue here."
Edwards added an approximate $5,000 expenditure in safety glass, surveillance cameras and locks would have sufficiently increased security at the Kingsland office.
Marion rejected the move because it adds travel time to the bulk of the constituency that she serves.The Kingsland office is located six miles from the East Llano County Annex.
"There is no advantage to it," Marion said. "The deputies office is out there (in Buchanan), but they are always here in Kingsland (on service calls).
"I do vehicle registrations here. It would take that away from citizens," Marion added. "We're like a chamber of commerce here. Everybody knows where we are. Everybody comes here for help, and we direct them."
After the renovations, officials estimate it will take about 90 days to complete the move.
connie@thepicayune.com