OBITUARY: Gene Austin Tabb Sr., 83, of Kingsland dies March 6, 2014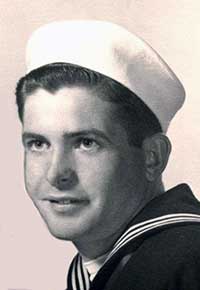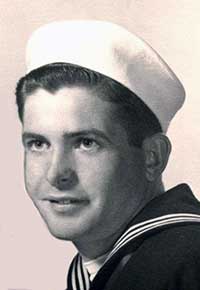 Gene Austin Tabb Sr., 83, of Kingsland, Texas, passed away March 6, 2014. He was the son of Albert Thaddeus and Ruby (Morgan) Tabb, born April 27, 1930, in Seminole, Okla.
Gene proudly served in the U.S. Navy during the Korean conflict. He graduated from Oklahoma State University in 1959 with a Bachelor of Science in mechanical engineering and was a registered professional engineer with the state of California. He also received a technician degree in air conditioning and refrigeration. He was a member of the American Society of Mechanical Engineers and worked in civil service for the U.S. Navy for 29 years. Earlier in his career, he had worked on the Saturn and Atlas missiles and at Lockheed, Boeing, Hays International and Airrink and taught math at Tulane University.
Gene was a member of the American Legion, Good Sam Club, Elks, 4-wheel drive club, Escapee Camping Club, N.A.R.F.E. and a Boy Scout leader. He traveled extensively all over the United States and in Central America. In his spare time, he enjoyed fishing, motor homing and rebuilding things.
Gene and Wanda lived in many states, including Oklahoma, Hawaii, California, New Mexico, Kansas, Louisiana, Florida and Texas during their married life.
Gene is survived by his wife, Wanda L. Tabb of Kingsland; sons and daughters-in-law, Gene Jr. and Dian Tabb of El Dorado Hills, Calif., and David and Nancy Tabb of Kingsland; six grandchildren, Gene Tabb III and wife Lisa, Noema Randolph and husband Mark, Rachel Doucette and husband Bryan, Braden Tabb and wife Sarah, Brian Tabb and Andrea Tabb; and 5½ great-grandchildren.
He was preceded in death by his parents and sister, Priscilla Sears.
Visitation is 9 a.m. March 13 at Kingsland Community Church with a service following at 10 a.m. The Rev. Dick West will officiate. A graveside service will follow at Lakeland Hills Memorial Park in Burnet with the Rev. Dick West and the Highland Lakes Honor Guard officiating.
Arrangements by Putnam Funeral Home and Crematory, 145 Texas Ave. in Kingsland, (325) 388-0008. An online guest register may be signed at www.putnamcares.com.