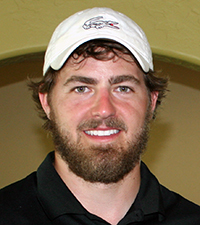 FROM STAFF REPORTS
HAMILTON, Canada — Former Burnet High School quarterback Stephen McGee is the newest member of the Hamilton Tiger-Cats of the Canadian Football League.
McGee, who was released by the Houston Texans in August, signed a contract for the remainder of this season and next year Sept. 25, said Rodney McGee, the player's father.
The 2004 graduate of Burnet High School led the Bulldogs to back-to-back Class 3A state runner-up finishes in 2002 and 2003 with receiver Jordan Shipley, formerly of the Jacksonville Jaguars.
The 6-foot 3-inch, 218-pound McGee played college football at Texas A&M, where the threw for 5,475 yards and 28 touchdowns and rushed for 2,196 yards and 11 touchdowns. He led the Aggies to wins against Texas in 2006 and 2007.
A fourth-round NFL draft choice of Dallas in 2009, he threw for 420 yards and three touchdowns and ran for 102 yards for the Cowboys. He led Dallas to a win against Philadelphia during the 2010 season.
He is being brought in to the Tiger-Cats organization to back up starter Henry Burris, according to published reports. Burris leads the CFL with 3,765 yards and is tied for second with 20 touchdowns.
The team (6-6) has six games remaining in its 2013 season and is second in the East Division.
jfierro@thepicayune.com