Celestial star gazing set for Canyon of the Eagles on April 13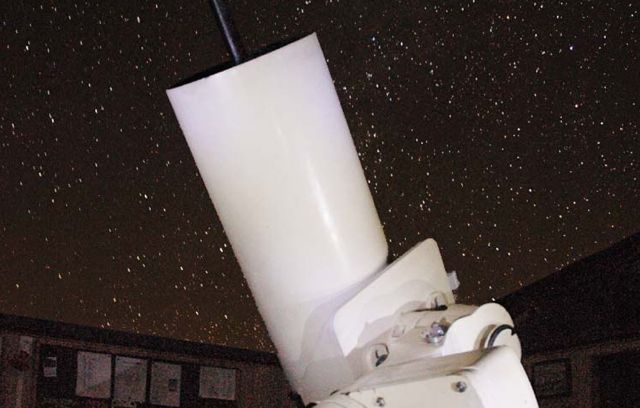 Your next, best opportunity to put an eye to a telescope for some spectacular star gazing in the Highland Lakes is Saturday, April 13, at the Eagle Eye Observatory at the Canyon of the Eagles. Members of the Austin Astronomical Society will be on hand to help at this open star party 7:45-11:45 p.m.
AAS members also set up their own scopes for anyone wanting to turn their eyes to the skies. The event is free, but park fees do apply. For go/no-go information based on weather forecasts, call the Canyon of the Eagles lodge at (800) 977-0081.
The observatory resides on land owned by the Lower Colorado River Authority and houses two large telescopes owned and maintained by AAS: a 16-inch Ealing "Educator" Cassegrain Telescope and a 12.5-inch Newtonian telescope. To get there, take Texas 29 three miles west of Burnet and turn north on FM 2341. Go 15 miles, and you will come to the park at 16942 RR 2341.
"It's very gratifying to look at a sky map and figure out which direction your scope should be pointed," says Dawn Davies, AAS outreach chairwoman. "Put your eye on one end, and low and behold, there's something on the other end millions of light years away."
For more information about AAS, check out their website.
More Hill Country Star Gazers
The Hill Country Astronomers in Fredericksburg throw a star party once a month around the time of the new moon. Anyone interested is invited to come look into the heart of the final frontier.
Jason Fry, the group's president, suggests starting with a view of the planet Saturn.
"It's so spectacular, you'll think it's not real," he says. "That's the most spectacular thing to look at among the stars."
For more information on dates and times of star parties in the Fredericksburg area, you can contact Fry directly by email at heavenwatcher2001@yahoo.com.