Realtor Clayton T. Leverett joins race for Llano County Commissioners Court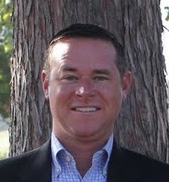 LLANO — Realtor and rancher Clayton T. Leverett  is joining the race for the Llano County Precinct 1 commissioner's seat.
Other Republican candidates vying to succeed retiring Commissioner Johnnie B. Heck are Jerry Campbell, Tom Engler and Peter Jones.
"If elected, I will dedicate my best efforts to efficiently managing taxpayer dollars while providing quality services to all constituents," Leverett said in a prepared statement.
Leverett is a real estate sales associate at RE/MAX Llano, 1000 Ford St.
Also, Leverett manages his family ranch, where he lives with wife Julie and son Whitman.
"Throughout my professional career, I have been responsible for creating and managing budgets, negotiating contracts, and establishing lasting personal and business relationships," Leverett said. "I am asking voters to give me the opportunity to apply my experience and enthusiasm for this wonderful county as a commissioner."
Leverett is a member of the Lions Club, as well as the First Baptist Church of Llano. He does volunteer work for the South Plains Wildlife Rehabilitation Center and Prison Fellowship ministry.
The Texas Tech University graduate has no previous political experience.
The Republican primary is April 3 with a runoff set for June 5.
Both the primary and the runoff could be rescheduled, depending on the outcome of redistricting lawsuits, according to County Elections Administrator Cindy Ware.