Mary Frances Gregory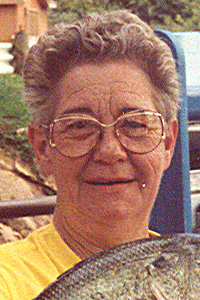 Mary Frances Gregory, 83, of Llano, died April 9, 2010. She was born to Charles Tildon and Valma (Colley) Kelley Nov. 10, 1926, in Wichita Falls.
She was served her country during World War II, making artillery rounds. During her life, she had many cats and loved to ballroom dance. She also loved music, hunting and fishing.
Survivors include son Gary Gregory and wife Doris of Spotsylvania, Va.; grandchildren David Gregory and wife Christina of Spotsylvania, Michael Gregory, of Lynchburg, Va., and Mary Eure and husband Joseph of Spotsylvania; daughter-in-law Karen Miller of Chesapeake, Va.; great-grandchildren Hanah Gregory, Hailey Gregory and Hayden Gregory; and sister Anne Stone of Arlington, Va.
She was preceded in death by grandson Daniel Lee Gregory; and sister Virginia Lee Penn.
Memorial services are 1 p.m. April 14 at the Legend Hills Community Center, with the Rev. Richard Vanderventer officiating.
An online guest register may be signed at www.putnamfunerals.com.
Arrangements are by Putnam Funeral Home & Crematory, 145 Texas Ave. in Kingsland, (325) 388-0008.